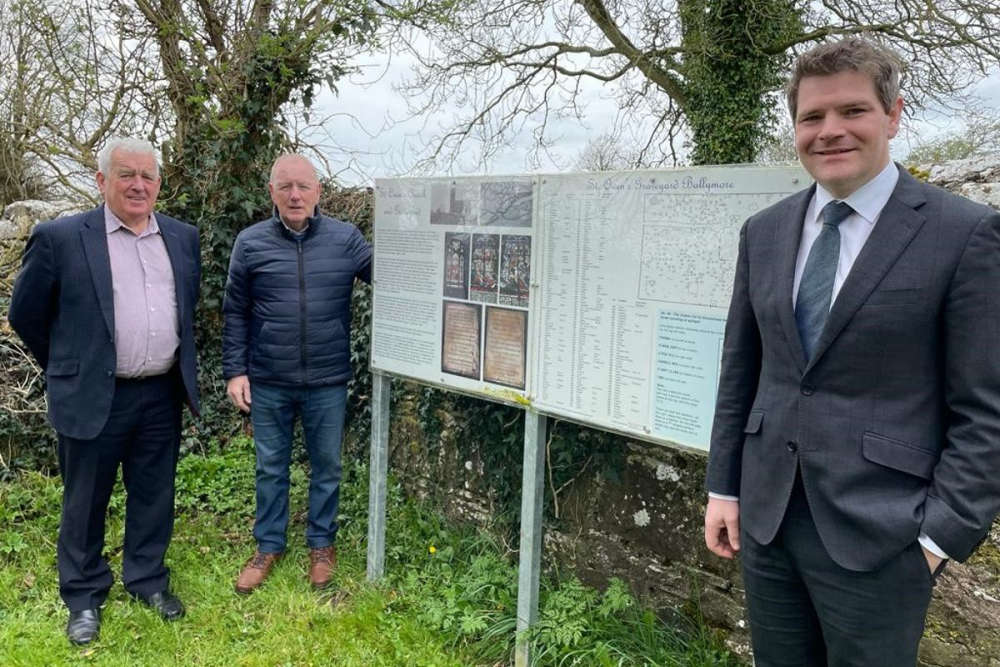 It's part of a national €7.4 million fund.
Rural communities in the midlands are set to benefit from over €750,000 in funding.
Laois is the largest beneficiary of the Clár scheme in the region, recieving over €317,000.
Westmeath has been granted 250,000, and Offaly will benefit from over €188,000.
The Clár scheme provides support exclusively to rural areas which have experienced depopulation and certain levels of deprivation.
Nationally, €7.4 million has been granted to 175 community development projects.
Longford Westmeath TD Peter Burke says:
"I am delighted to confirm this morning that five local groups are set to benefit from €250,000 as part of Measure 1 of the CLAR scheme. I have worked with my colleague Councillor Tom Farrell on many of these projects and I am glad to see they have been supported.
These projects will mean these communities and school areas are kept safer for locals and residents to enjoy.
This is measure 1 which provides support for schools and community safety measures. Further rounds of the scheme will be announced later in the summer and these will include funding for outdoor community recreation facilities and community wellbeing measures which include community gardens and allotments as well as mobility, cancer care and first responder transport."
LAOIS
Gaelscoil Shlí Dála - Construction of sensory play garden - €50,000
Trumera Community- Hall Committee Installation of a community playground - €50,000
Ballypickas GAA - Installation of multi-use games area and natural playground - €49,950
Tobar an Leinn NS - Installation of a sensory play garden - €50,000
Errill Vision Group - Remodel the stage area of Errill Community Hall and provide lighting, sound and dressing areas - €50,000
Scoil Mhuire Muigheo NS - Installation of surrounding fencing, ball stop nets and MUGA equipment and steel shed - €26,775
Laois Nore Way Committee - Installation of Kilbricken Sensory Picnic Garden - €26,100
Camross Community Association - Development of a riverside amphitheatre - €14,780
OFFALY
Croghan Local Development Group Community Centre - Provide public toilet facilities at Croghan - €50,000
Shannonbridge- Clonmacnoise Community Hall - Renovation to Community Hall to create meeting space - €49,500
Kilclonfert - Provide additional car parking facilities adjacent to the community Centre in Kilclonfert - €39,693
Dunkerrin Village Parking Area - Creation of a village-centre parking area - €49,500
WESTMEATH
Ballymore CommunitY Centre - Car park at the community centre - €50,000
Tang N.S. - MUGA for use by the whole community - €50,000
Finnea Tidy Towns - Committee Public Lighting - €50,000
Rosemount - Community Public Lighting €50,000
Ballymore GAA - Astro & Fencing - €50,000