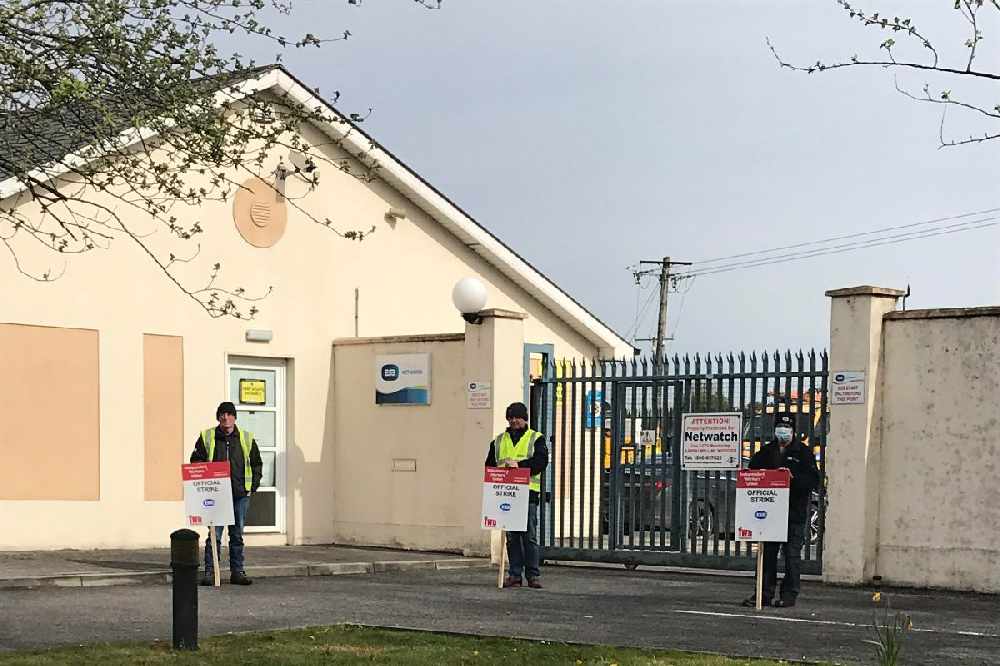 The technicians involved are warning of further disruption next week. 
A number of ESB workers are protesting in the midlands today.
They're members of the Independent Workers Union which represents technicians across Ireland.
The Union claims that the company has failed to engage with them over the last 18 months and want their issues referred to the Workplace Relations Commission.
A spokesperson for the group outside the company facility on the Sragh Road in Tullamore, who's been employed by the ESB for 35 years, says they feel forced into today's action:
Others also gathered in Mullingar today.
The technicians involved in a protest at the ESB facility in Offaly are warning of potential disruption next week.
A further 48 hour protest is planned in six days time.
This worker in Sragh says the current arrangement for their representation isn't working: