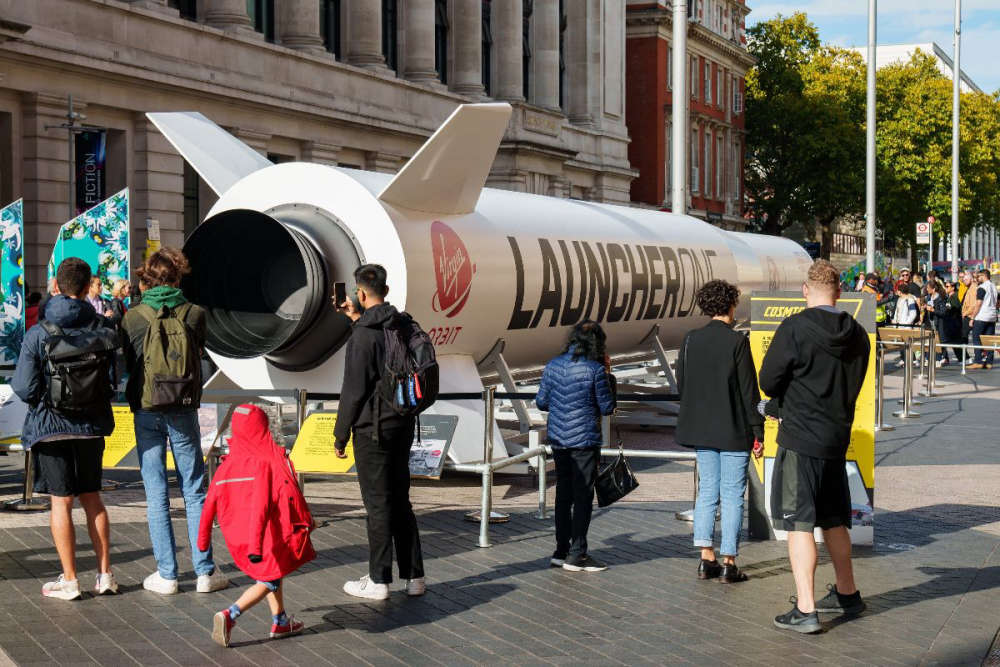 A replica of Virgin Orbit's LauncerOne rocket - Photo Credit: Twitter @VirginOrbit
If successful, it would've been the UK's first rocket to reach space.
An attempt to launch a rocket into orbit from the UK for the first-time, has ended in failure.
The LauncherOne was due to release nine satellites into Earth's lower orbit following an historic take-off from Spaceport Cornwall late last night.
It's understood it encountered problems following its separation from the modified Boeing 7-4-7 aircraft.
Seanie Morris from the Midlands Astronomy Club says Virgin Orbit are remaining tight-lipped about what exactly went wrong: