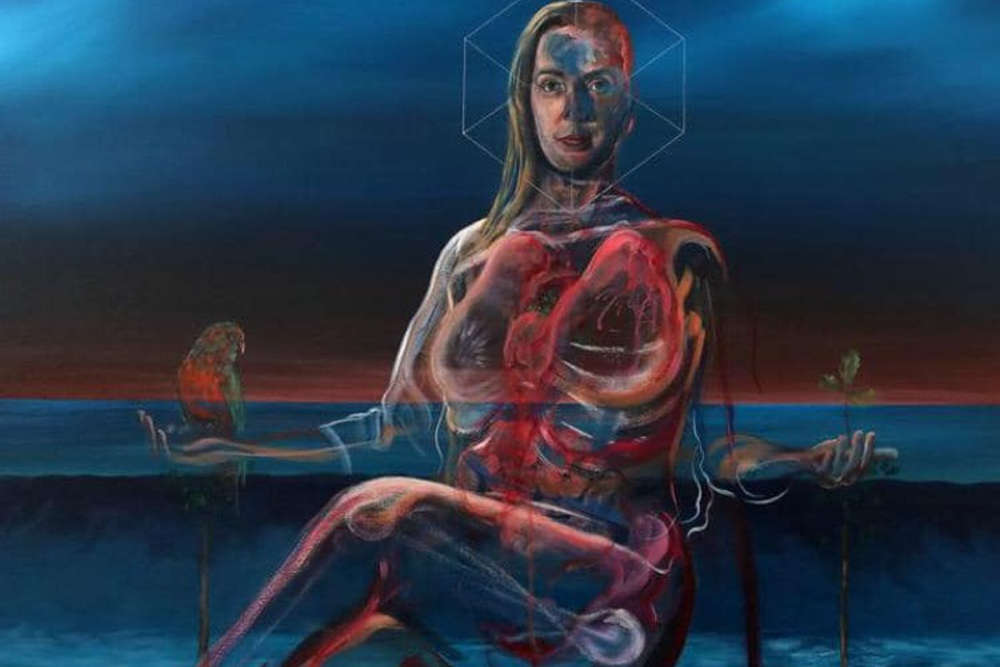 Vincent Devine's portrait of late cervical cancer campaigner, Vicky Phelan / Photo Credit: Facebook @Patricia Fitzgerald
Tributes continue to be paid to the cervical cancer campaigner, who passed away at the age of 48 yesterday.
Vicky Phelan's soul had a 'beauty of spirit and human endurance.'
They're the words of Tullamore artist, Vincent Devine, who painted a portrait of the late cervical cancer campaigner.
Vicky, who passed away yesterday at the age of 48, blew the lid off the cervical check scandal in April 2018 by refusing to sign a non-disclosure agreement in her case against the US lab that misread her smear.
Mr. Devine explains how he highlighted Vicky's personality in the portrait:
Read More: "She Was A True Heroine Of Ireland"