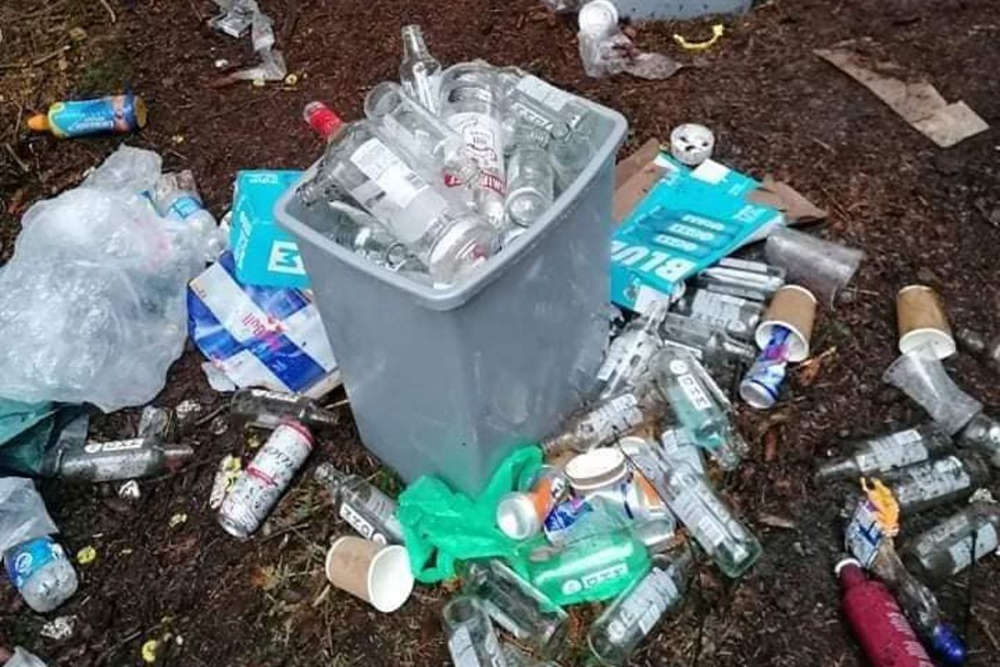 It's suspected that people attended from as far away as Dublin.
Gardaí have been contacted following a suspected rave in Portarlington on Saturday night.
Local volunteer groups along with Offaly County Council are said to have removed the leftovers including nitrous oxide canisters, bottles and luas tickets which littered Derryounce in the aftermath.
It's also understood that at least one ambulance was required to attend the scene of the unsolicited event on Saturday night last (December 18th).
Sinn Feinn councillor Aidan Mullins says "another bunch of morons left this disgusting mess behind them in Derryounce over the weekend."
In a post on Facebook, he shared a number of pictures saying that "they were taking more than drink".