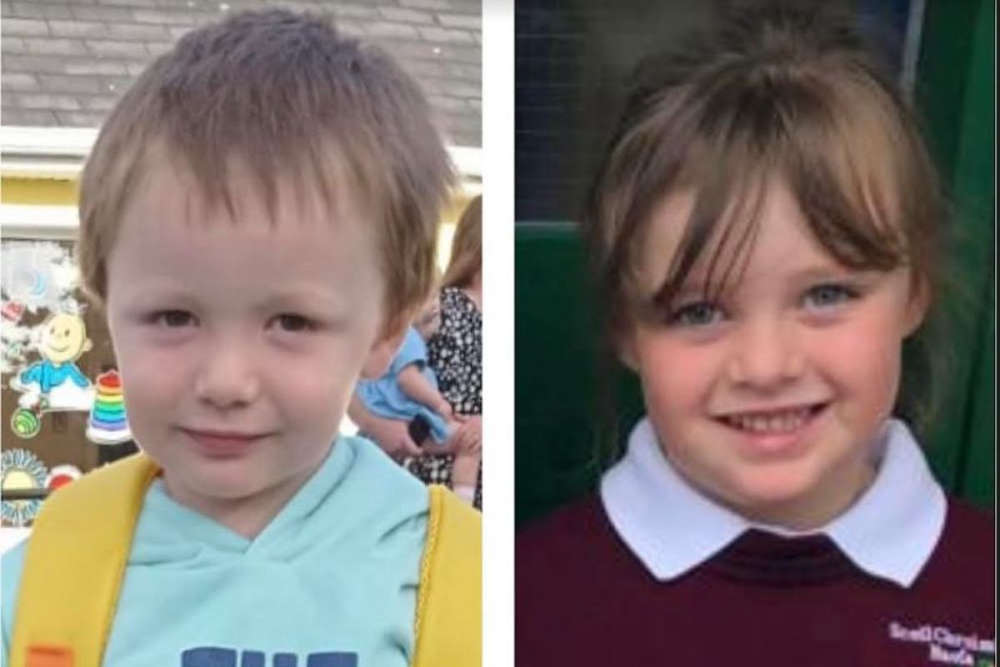 Mikey and Thelma Dennany passed away last Friday afternoon.
The funeral will take place this morning for two children who died in a car fire in Westmeath last Friday.
A criminal investigation is under way into the suspicious deaths of 2 year old Mikey Dennany and his sister 5 year old Thelma.
Their mother Lynn Egar remains in hospital with non-life-threatening but serious injuries after being pulled from the burning vehicle by a passer-by.
Mass will be celebrated in Saint Mel's Cathedral, Longford, at 11.00 this morning with interment afterwards in Cullyfad Cemetery.
Local Franciscan Priest Father John O'Brien said the past number of days have been traumatic for the community:
Hundreds of people attended a prayer service for the two children who died in car fire in Westmeath.
Mourners gathered at Glennon's Funeral Home in Longford last night to remember two-year-old Mikey and his five-year-old sister Thelma Dennany.
The children's family say they will be sadly missed and remembered with love by their heartbroken father, mother, brother, sister and grandparents.
Read More: Criminal Investigation Into Westmeath Car Fire Underway