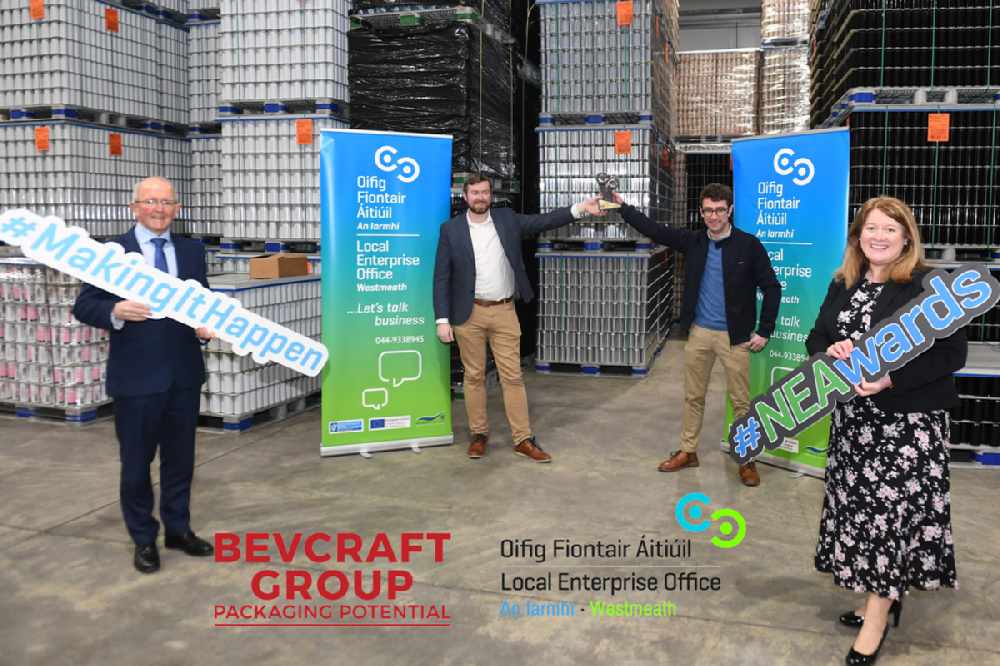 They went up against 29 other innovative businesses.
A Westmeath company has claimed the top spot at this year's National Enterprise Awards.
Three businesses represented the midlands at last night's online ceremony, with Mullingar firm 'Bevcraft' receiving the overall award.
Set up by friends Ciaran Gorman and Darren Fenton in 2016, the business provides canning services for craft beverage producers and now operates from four facilities across Ireland, the UK and the Netherlands.
They set to handle over 50 million cans this year, making it the largest company of its kind in Europe.
Speaking following their win, Ciaran and Darren said:
'This isn't about us, it's the incredible story of the Irish craft beer sector where we now have world class breweries in every corner of Ireland including a host of breweries in the midlands including St Mels in Longford, Dead Centre in Athlone, Wide Street in Ballymahon and 12 Acres & Ballykilcavan in Laois.
"Five years ago we had not canned a single drop; today we employ 18 people with 12 canning lines and facilities in Ireland, the UK and the Netherlands; this wouldn't have happened without the support of so many people, including the Local Enterprise Office"
Read more here.