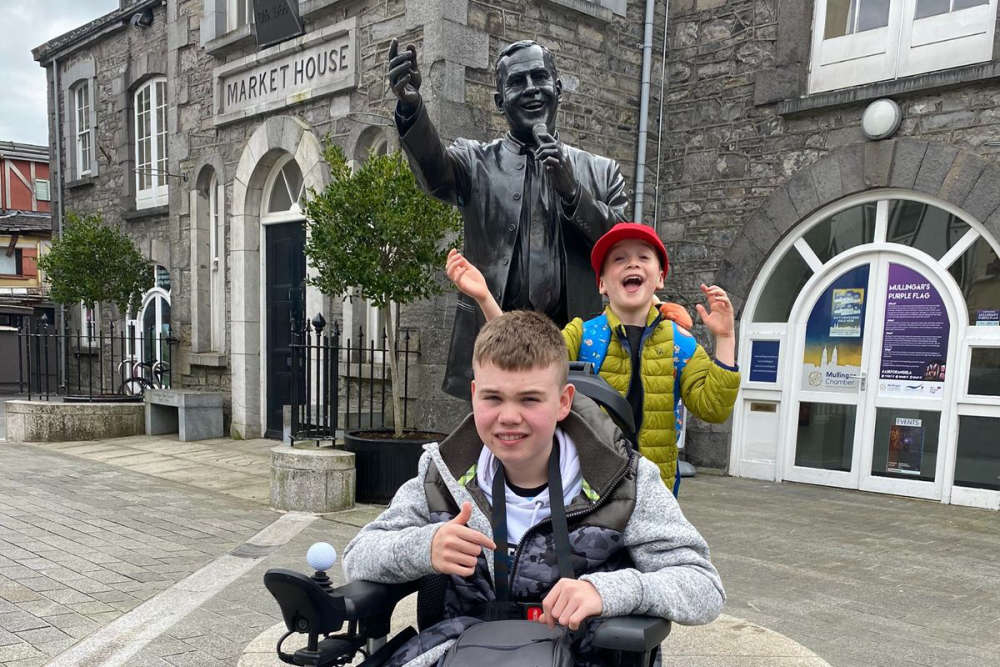 James is travelling the country to see how easy it is for wheelchair users.
One Westmeath town has 'passed the accessibility test' for wheelchair users.
So says 16 year old James Casserly, who's travelling around the country to test the accessibility of public transport - with Mullingar his first stop.
James, who suffers from cerebral palsy, noted that 24 hour access to ramps at train stations and well-maintained footpaths are essential to make a town wheelchair-friendly.
His mum, Vicki, says he has suggestions for business-owners looking to be more accessible:
Quick look, we will have to come back again #Westmeath #Mullingar pic.twitter.com/qrfK1uiJMJ

— Cllr Vicki Casserly (@vickicasserly) April 13, 2022