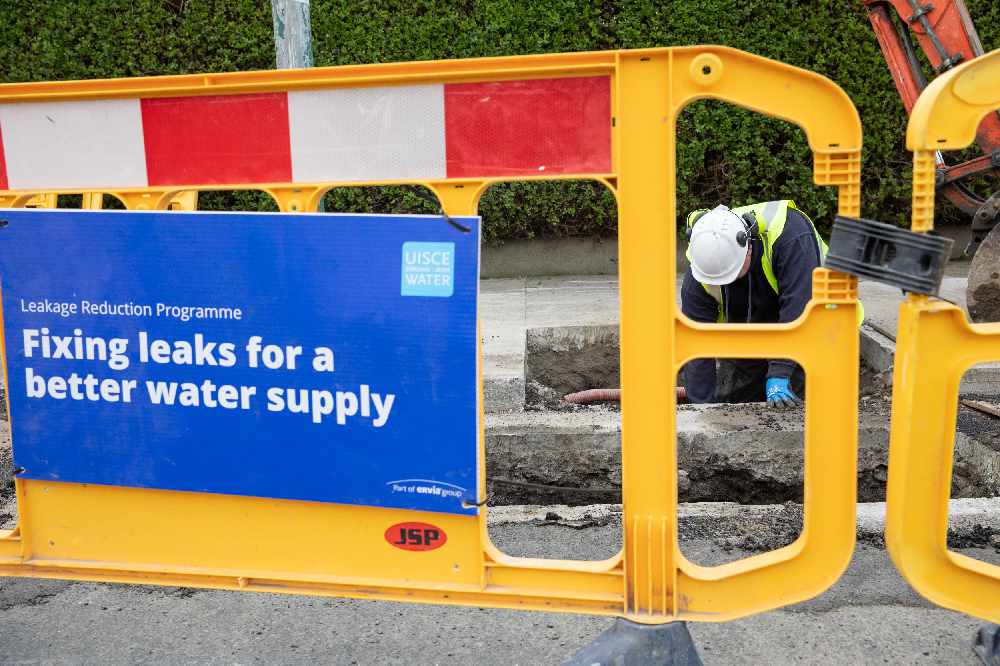 A revised completion has been set for this afternoon.
Efforts are continuing to repair a leak affecting water supply to around 300 homes in Offaly.
Irish Water and Offaly County Council are combining to fix the problem in Pullough and the surrounding area.
The utility expected to finish yesterdy but said repair time has been extended due to the difficulty in pinpointing the exact location of the leak and the complexity of the repairs involved.
They expect works to be completed this afternoon and advise that it can take two or three further hours for supply to return fully.
Update at 9.47am:
Irish Water, working in partnership with Offaly County Council, have located the underground leak in Pullough that is causing disruption to supply for customers in Pullough and surrounding areas of Heathfield, The Back Road, The Canal Line, Derryneavy and Turraun.
Dedicated water service crews are on site and repairs are expected to be completed in the early afternoon.
Following the successful repair of the leak, it typically takes two to three hours after this to restore normal supply to all customers affected by an unplanned outage as water refills the network.
To ensure the safety of the public and crews carrying out the repairs to the leak, traffic management will be in place and will be clearly signposted.
Alternative water supplies will continue to be in place at the local church and shop.
Customers are reminded to use their own containers when taking water from the tankers and to boil and cool the water before consumption as a precautionary measure.
John Gavin of Irish Water says, "Repairs are being conducted as quickly and efficiently as possible to minimise disruption to the area and restore water for all customers. We understand the inconvenience unplanned outages can have on customers and we appreciate your patience as we work to return the water supply to homes and businesses as quickly as possible."
Our customer care team is available to help 24/7 on 1800 278 278 and customers can also contact us on Twitter @IWCare with any queries. For further updates please see the Irish Water website www.water.ie.