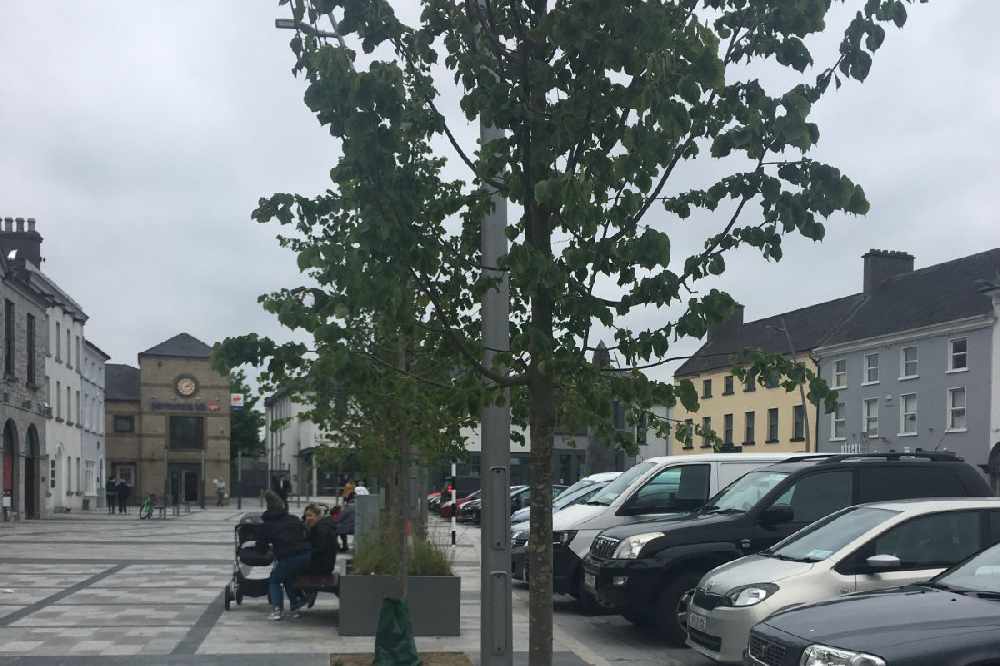 'Tullamore Stands Together' says the socially-distanced demo in solidarity with the BLM movement.
'Tullamore Stands Together' is holding a socially-distanced demonstration in solidarity with the Black Lives Matter movement today.
It's taking place in O'Connor Square at 2 o'clock and, while group says anyone in Offaly or withing 20 kilometres is welcome.
Members of the local community and residents of the direct provision centre, in collaboration with the Movement of Asylum Seekers in Ireland and the Offaly Pro Equality Network.
Their intention is to unite the community of Tullamore in support of marginalised groups in Ireland that experience discrimination and injustice, as well as calling for an end to Direct Provision.
The group is asking anyone with covid-19 symptoms or in a high-risk category to NOT attend.
Fianna Fail is calling for an anti-racism protest to be cancelled.
While gardaí to not have the power to break up a protest, Cllr. Tony McCormack is appealing to people to think of the consequences of gathering during the covid-19 crisis:
Statement from Offaly Pro Equality Network Stand with Marginalised Communities:
COVID-19 disproportionately impacts ethnic minority communities. The death of George Floyd and the wave of Black Lives Matter protests across the world has shone a light on the institutional and systemic racism in Ireland including within Direct Provision and the Traveller and Roma communities.
We are proud to stand in solidarity with the #BLMIreland movement today. They are our friends, your neighbours, members of our community, who want to express their pain and their experiences with racism in Ireland. They have decided that it is urgent enough to do so as we come through a pandemic. We should listen to what they need to say. Their voices need to be heard. Today we choose to listen, in order to learn how we, as a community, can better support and protect our migrant communities during and after this pandemic.
We are now in Phase 2 and we would stress that the safety of the public is our top priority at all times.
We would ask that if you are planning on attending today that you wear a mask. There will be a PPE and sanitising station set up in O' Connor Square, please come and collect a mask if you don't have one. Please keep a 2 metre distance from the person beside you. Families can gather in small groups.
Be mindful of who you will be coming into contact with after the demonstration. If you are high risk or have a vulnerable family member please stay home. If you have any symptoms of the coronavirus or believe you may have been in contact with someone who had the virus please stay home. It is up to each individual to assess the risk for themselves and their wider circle.
We welcome everyone who is willing to listen and to learn. We ask you to arrive at 2pm and we will finish up at 3pm. Please do not leave any litter behind you!! You are welcome to bring placards and signs of support but please bring them home with you!
Offaly is a wonderfully diverse and welcoming county. We have the opportunity today to show our support and solidarity with those in our community who feel invisible and unheard, and to begin to move forward together to build a more just and more equitable society.