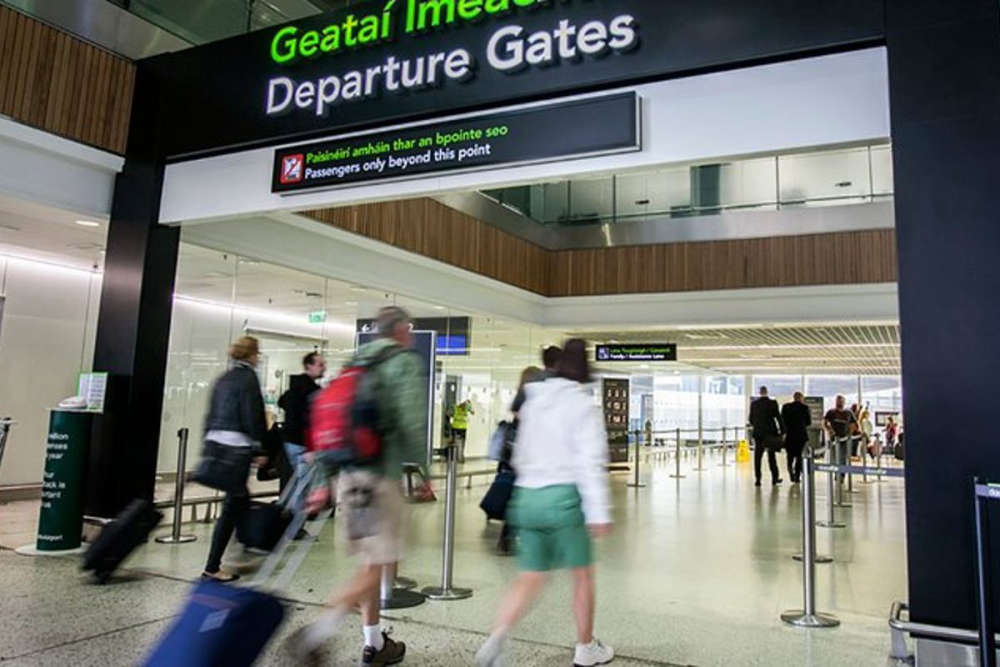 Photo Credit: @DublinAirport
There are reports that 1,000 people missed their flights over the weekend due to massive delays.
Dublin Airport and its staff have let passengers and the country down.
That's according to Laois-Offaly TD Barry Cowen, responding to reports that 1,000 people missed their flights over the weekend due to long queues at both terminals.
Due to significant queues inside the terminal for check-in, bag drop & security, passengers queueing outside the terminal may not make their flight & may need to contact their airline to rebook. We sincerely apologise for the obvious frustration and inconvenience this may cause.

— Dublin Airport (@DublinAirport) May 29, 2022
People arriving too early for their flights is being partly blamed with the advice being re-issued that those on short-haul flights should present two and a half hours before their takeoff and long-haul passengers three and a half hours before.
The Fianna Fáil deputy says assistance from Shannon and Cork Airports should be considered:
Arrived at 0330 for 0615 FR / T1 flight…security queue is already thousands, I mean thousands long…. I ran Dublin airport for Aer Lingus in a previous life and I have never seen anything like it !
Thank you Fast Track as only a few hundred in the queue 😥 @DublinAirport pic.twitter.com/liKNyQni3o

— Robert (@LePatissier1) May 30, 2022
Poor stewarding is being blamed for the delays.
The airport is much calmer today, according to Tullamore woman Geraldine Byrne who travelled through this morning.
She arrived at 9.30am for a 1pm flight and say she was through security by 10.20am, with 43 lanes open.
She thinks the delays are less about the volume of passengers, and more about confusion with signage: