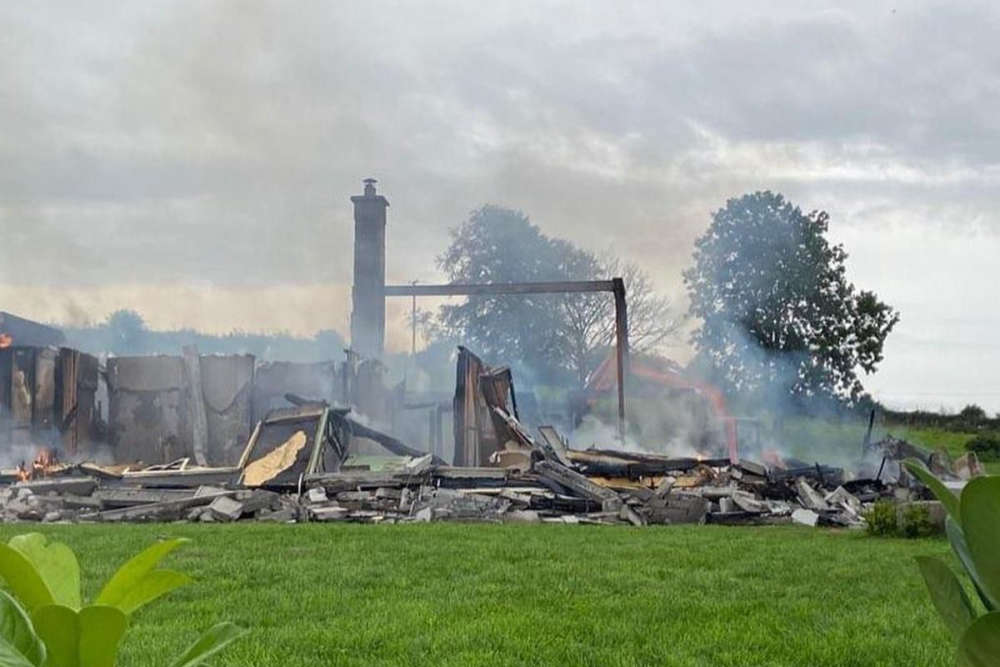 Photo credit: Facebook - Susan McGowan
A firefighter was injured while battling the blaze. 
Over €79,000 has been raised for a Westmeath family who lost everything in a house fire.
The blaze broke out at the home of former Offaly footballer Nigel Grennan and his wife Lisa, who is well known local musician, on Thursday.
Crews from Athlone and Mullingar spent over seven hours bringing it under control.
A firefighter suffered damage to their shoulder and leg while battling the blaze.
Mount Temple curate Fr. Joe McGrath says there has been a positive response to the fundraising campaign and several tradesmen have already been in contact to offer their services.
A new target of €100,000 has been set.