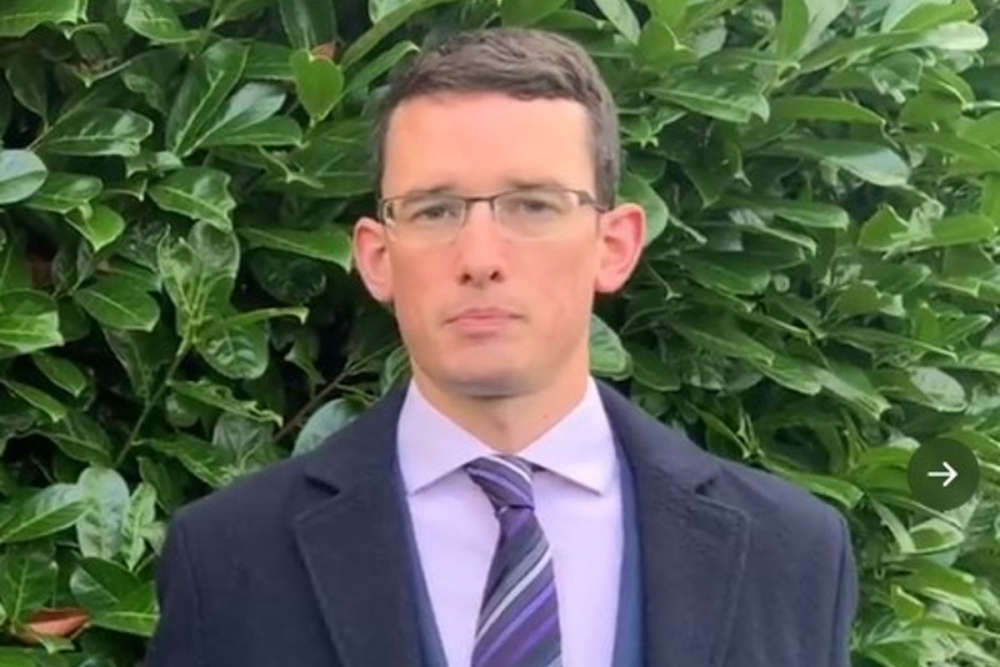 Photo credit: Twitter/@IsaacZBurke
The school teacher has refused to comment on his decision.
Enoch Burke has until 2pm today to purge his contempt for an order to stay away from Wilson's Hospital School in Co Westmeath.
Mr Burke was dismissed from his teaching role there last week, and if he continues to defy the court order beyond today's deadline, he'll be hit with daily fines.
The High Court ruled yesterday that Mr Burke be fined 700 hundred euro each day.
Speaking to reporters in Multyfarnham yesterday, Enoch Burke refused to say if he would purge his contempt:
Read More: Enoch Burke Could Face Daily €700 Fine For Breaching Court Order