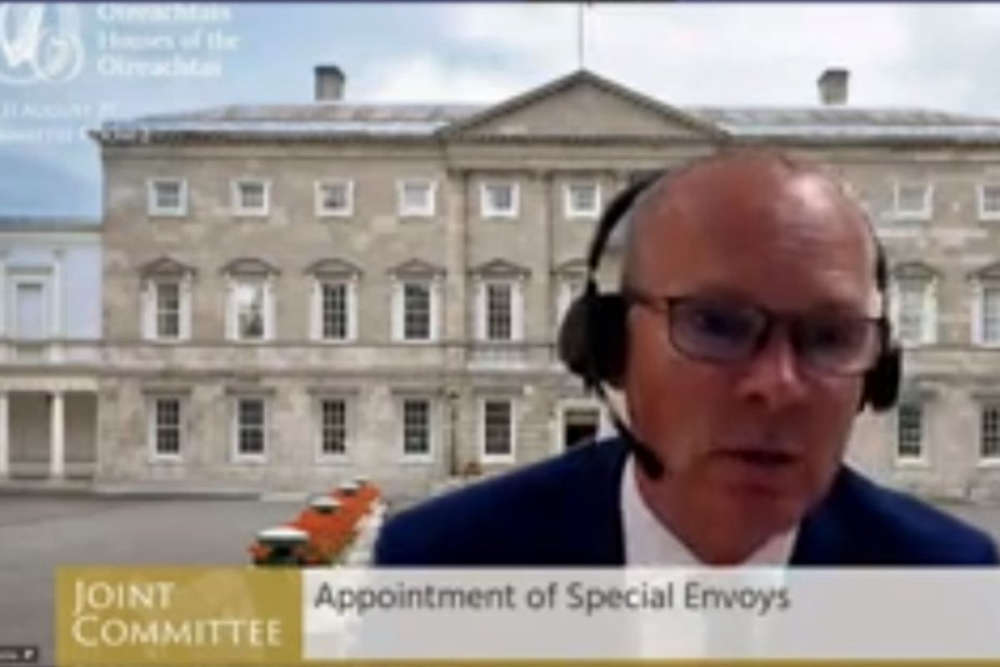 Photo Credit: Oireachtas Live
It was the first time Simon Coveney has been questioned by fellow TD's on the matter.
The Foreign Affairs Minister has come under attack from a midlands TD in relation to Katherine Zappone's offer of a role as UN Special Envoy.
Simon Coveney faced questions from Foreign Affairs and Defence Comittee members last night.
Laois/Offaly Fianna Fail deputy Barry Cowen looked for answers on the timeline of events and if lobbying was involved: