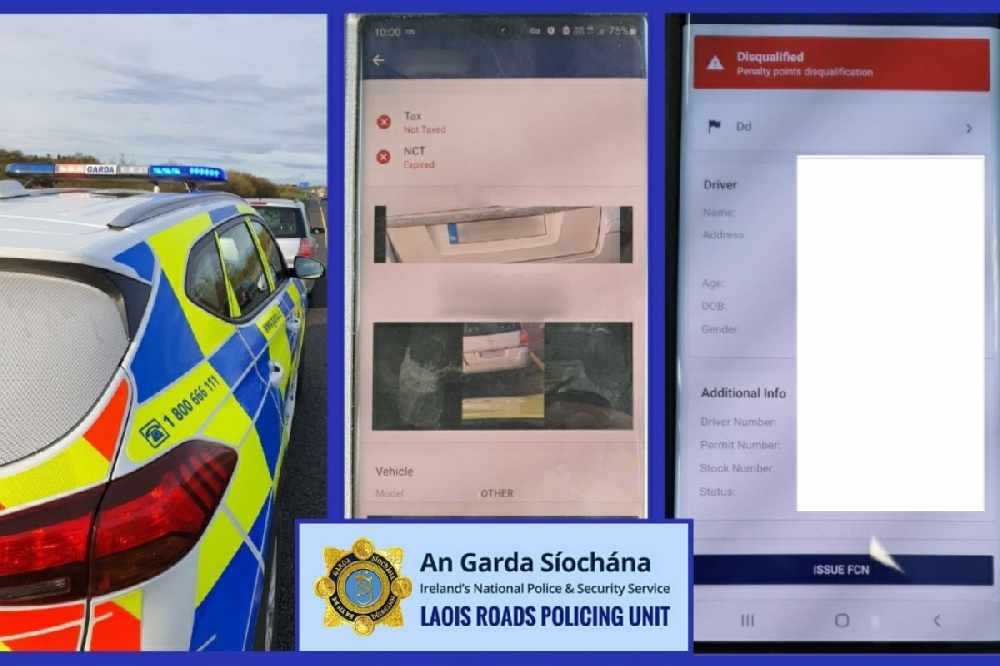 The driver has been charged to appear in court.

A driver has been arrested in Laois after leaving their car untaxed for 555 days.
It emerged the motorist was also already disqualified from driving, when the Laois Roads Policing Unit stopped the vehicle earlier this morning.
The car has been seized and the driver charged to appear before Portlaoise District Court.