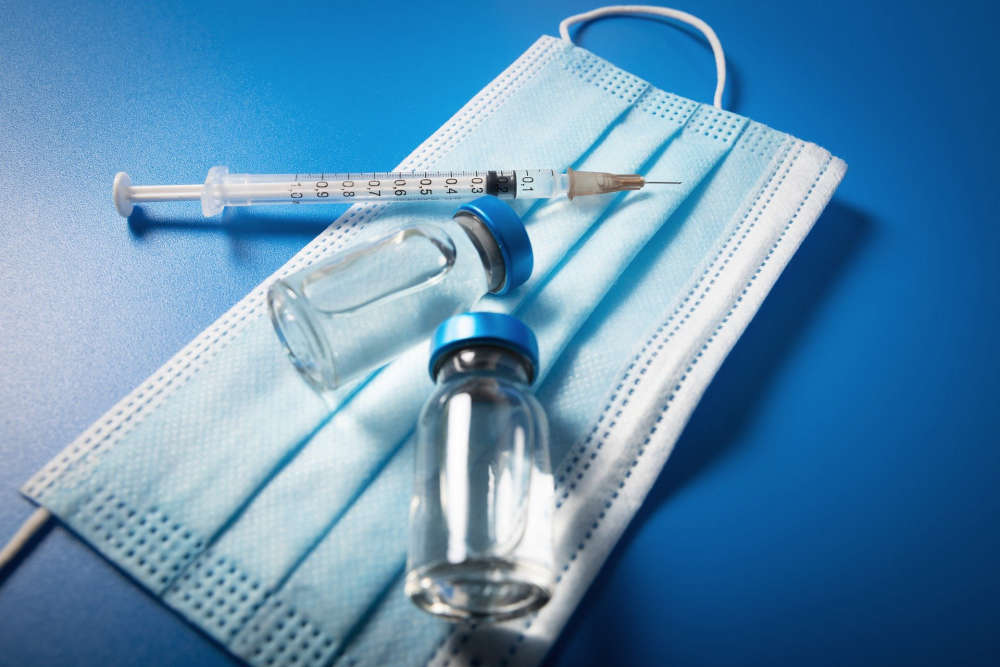 Inoculations will continue right up until Christmas Eve.
The HSE has confirmed details of more opportunities to receive a booster vaccine in the coming days.
Clinics will operate in Laois, Offaly and Westmeath on Thursday and Friday.
The campuses at St. Finatn's in Portlaoise, Mucklagh Community Centre and Moate Youth and Community Sports Centre will be in operation for over 40s and healthcare workers.
Where can you get your booster jab?
Laois - St. Fintan's Campus, Stradbally Road, Portlaoise, Laois, R32XEN0
Booster walk-in clinics, 40 years and older
Thursday 23 December, 9am to 12.30pm
Friday 24 December, 9am to 12pm
Booster walk-ins for healthcare workers
Thursday 23 December, 9am to 12.30pm - healthcare workers over 30 only
Friday 24 December, 9am to 12pm - healthcare workers over 30 only
Tuesday 28 December, 8.30am to 6pm - healthcare workers under 30 only
Offaly - Mucklagh Community Centre, Mucklagh, Tullamore, Offaly, R35 DN02
Booster walk-in clinics, 40 years and older
Monday 20 December, 9.15am to 5pm
Tuesday 21 December, 9.15am to 5pm
Wednesday 22 December, 8.15am to 7pm
Thursday 23 December, 2pm to 7pm
Friday 24 December, 9am to 12pm
Booster walk-in clinics for healthcare workers
Monday 20 December, 9.15am to 5pm
Tuesday 21 December, 9.15am to 5pm
Wednesday 22 December, 8.15am to 7pm
Thursday 23 December, 8.15am to 12.30pm - healthcare workers under 30 only
Thursday 23 December, 2pm to 7pm
Friday 24 December, 9am to 12pm
Westmeath - Moate Youth and Community Sports Centre, Church Street, Moate, Westmeath, N37 KW60
Booster walk-in clinics, 40 years and older
Thursday 23 December, 2pm to 7pm
Friday 24 December, 9am to 12pm
Booster walk-in clinics for healthcare workers
Monday 20 December, 2pm to 7pm - healthcare workers over 30 only
Tuesday 21 December, 2pm to 7pm- healthcare workers over 30 only
Wednesday 22 December, 4pm to 7pm - healthcare workers under 30 only
Thursday 23 December, 2pm to 7pm- healthcare workers over 30 only
Friday 24 December, 9am to 12pm, - healthcare workers over 30 only