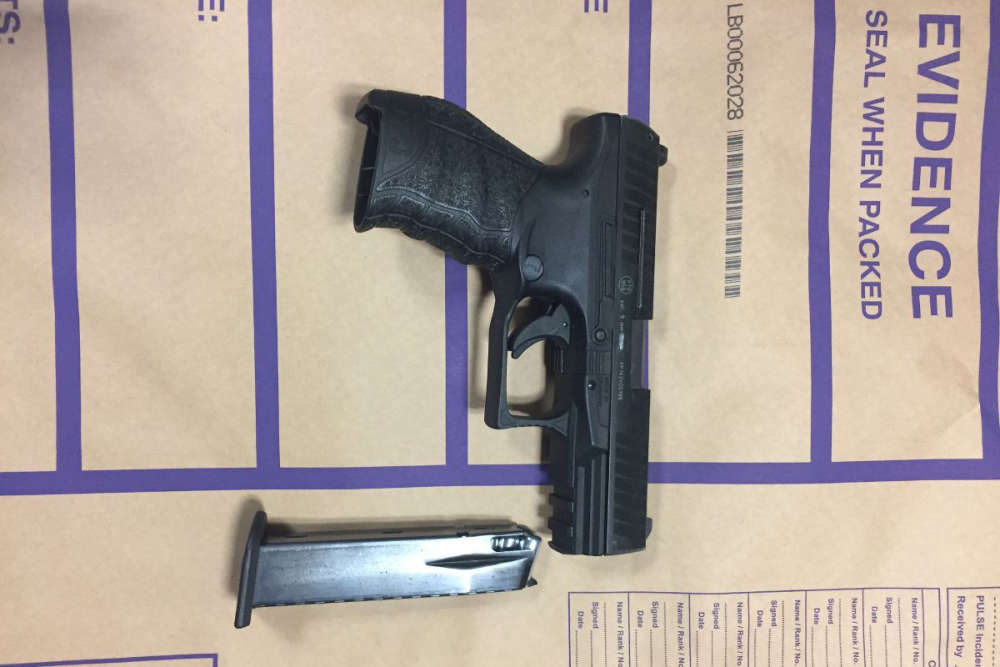 He's still being questioned by gardaí this morning.
A man's still in custody this morning after a gun seizure in County Longford.
Other items were also found during the discovery in Granard.
Local gardaí made the discovery of the gun when they stopped a car on suspicion of road traffic offences at Granard, at around 2.40 yesterday afternoon.
They searched the car and found the handgun and ammunition as well as a balaclava, firearm holster and other items.

They arrested a man in his 40s and brought him to Granard Garda Station where he's still being questioned this morning.
The gun and ammunition have been sent to the Ballistics Unit for analysis, while the man can be held for up to three days.