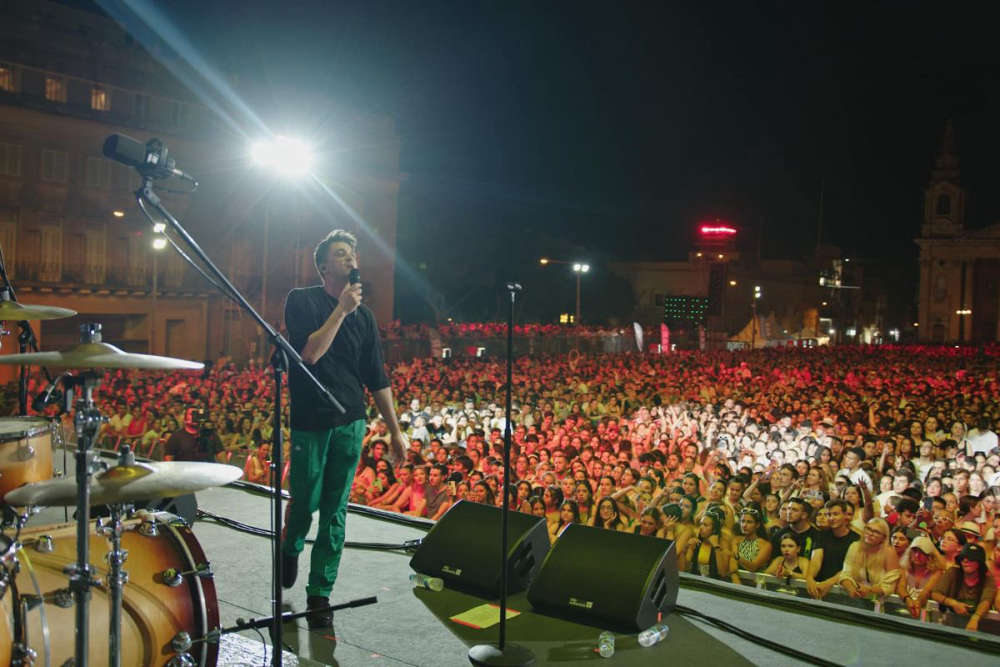 Photo credit: Facebook/@Flynn
He's described it as "an incredible experience".
A midlands musician says opening for Lewis Capaldi was an incredible experience.
Darren Flynn, better known as 'Flynn', took to the stage in Malta earlier this month alongside the Scottish singer-songwriter.
The Mullingar man, who is now living in London, is now back in the studio recording a new EP.
He says he received a warm welcome from the 17,000 people who attended the gig: