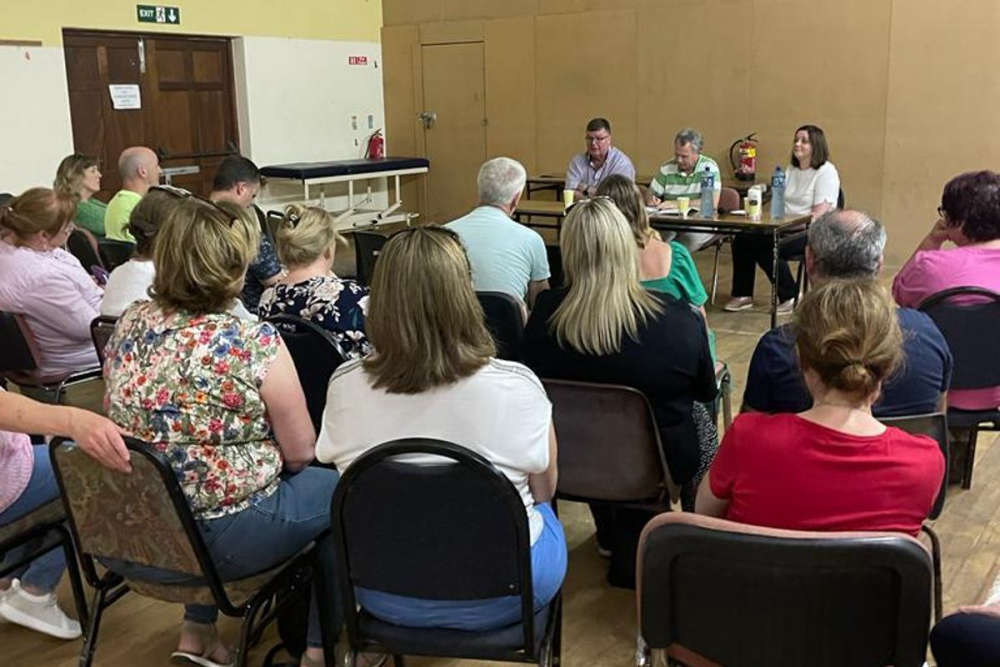 Over 30 people were in attendance.
Parents expressed anger at a lack of school bus places during a public meeting in the midlands last night.
Over 30 people attended the gathering at Emo Community Centre, in relation to seven students in Emo and the Rock who are without a seat on the bus to Mountmellick Community School for this school term.
The route was only re-instated last year, thanks to campaigning from the local Parents' Group - representative Paula Crowley says says they're now seeking a bigger bus to keep up with demand.
Caroline Treacy's son Jack is one of those without a seat - she says parents are stressed:
The lack of school bus places for midlands children will be raised with the Education Minister.
Seven pupils in Emo and The Rock are without a seat on the Mountmellick Community School route, as the bus is full.
A public meeting regarding the issue was held in Emo Community Centre last night, with over 30 people in attendance.
Laois Offaly Fianna Fáil TD Sean Fleming says a number of appeals have already been made to the Department of Transport, and he'll discuss the issue with Education Minister Norma Foley: