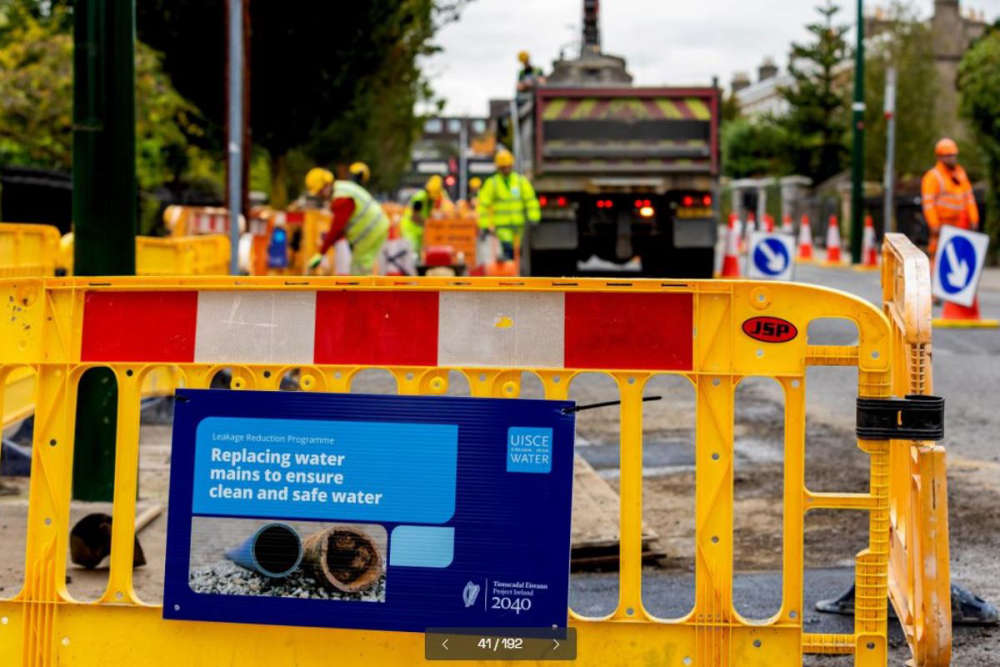 New pipework has been installed to reduce the number of bursts and outages.
Residents in Athlone are feeling the benefits of improvements to the local water network.
Irish Water has confirmed it's completed two further upgrade projects in the Arcadia and Coosan area of the town.
The works involved the replacement of over 1 kilometre of old and problematic water mains, some of which were made of cast iron and had become badly corroded, affecting water quality.
These old pipes were replaced with new, modern pipework, to reduce the number of bursts and water outages impacting customers.
The projects also involved laying new service connections from the public water main in the road to customers' property boundaries and connecting it to the customers' water supply.
Where existing service connections on the public side were lead, these were also replaced as part of the upgrade works.
Over 5 million litres of water are saved across Athlone every day, according to Irish Water, as a result of its leakage reduction programme.
Speaking about the project Matt Thomson, Leakage Reduction Programme Regional Lead with Irish Water says;
"Irish Water acknowledges the ongoing co-operation and patience of local residents and businesses in Athlone while we continue to deliver these vital water network improvement works to improve the water supply. The size and scale of the leakage challenge nationally is well documented. The completion of these projects together with the leakage savings and upgrade works to date will safeguard the water supply in Athlone now and into the future, and will also support future growth and development."
The works were carried out by GMC Utilities Limited, on behalf of Irish Water and Westmeath County Council.