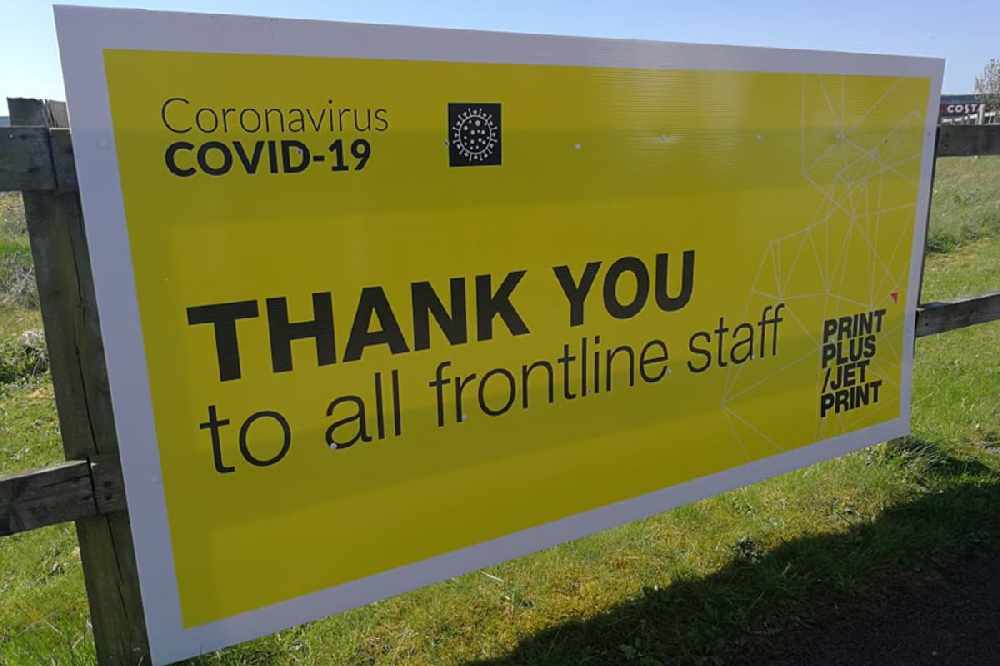 National news updates on Monday 16th November.
Latest Figures:
The Health Protection Surveillance Centre has today been notified of 5 additional deaths related to COVID-19. All deaths reported today occurred in November.
There has been a total of 1,984 COVID-19 related deaths in Ireland.
As of midnight Sunday 15th November, the HPSC has been notified of 456 confirmed cases of COVID-19. There is now a total of 68,356* confirmed cases of COVID-19 in Ireland.
Of the cases notified today;
199 are men / 257 are women
69% are under 45 years of age
The median age is 34 years old
105 in Dublin, 85 in Limerick, 43 in Cork, 38 in Meath, 25 in Clare and the remaining 160 cases are spread across 21 other counties.
As of 2pm today 274 COVID-19 patients are hospitalised, of which 33 are in ICU. 10 additional hospitalisations in the past 24 hours.
The COVID-19 Dashboard provides up-to-date information on the key indicators of COVID-19 in the community.
*Validation of data at the HPSC has resulted in the denotification of 3 confirmed cases. The figure of 68,356 confirmed cases reflects this.
County

Today's cases (to midnight 15NOV2020)

14-Day incidence rate per 100,000 population (02Nov2020 to 15NOV2020)

New Cases during last 14 days

(02Nov2020 to 15NOV2020)

Ireland

456

120.4

5,735

Donegal

11

269.5

429

Limerick

85

226.8

442

Waterford

21

161.8

188

Louth

17

160.6

207

Westmeath

5

153.2

136

Meath

38

140.0

273

Roscommon

7

139.4

90

Offaly

9

136.0

106

Dublin

105

125.1

1,685

Kerry

8

123.9

183

Kilkenny

9

120.9

120

Monaghan

<5

120.5

74

Mayo

6

113.4

148

Longford

5

112.5

46

Laois

<5

111.0

94

Clare

25

107.7

128

Tipperary

15

101.5

162

Sligo

5

100.7

66

Cavan

<5

95.8

73

Kildare

13

85.8

191

Leitrim

<5

84.3

27

Cork

43

83.6

454

Galway

10

81.0

209

Carlow

6

77.3

44

Wicklow

<5

63.2

90

Wexford

<5

46.8

70
Second vaccine:
A second Covid-19 vaccine appears highly effective in preventing the illness following exposure to the virus.
US biotech company, Moderna, said that its vaccine is 94.5% effective, according to analysis of its clinical trial.
It comes a week after Pfizer and BioNTech said their vaccine was over 90% effective.
Speaking this morning before the announcement, Professor of Immunology at Trinity College Dublin, Luke O'Neil says it's an amazing result:
Questioning NPHET:
A group of medical professionals is questioning the National Public Health Emergency Team's strategy with Covid 19.
They've signed a white paper questioning Ireland's public health strategy for the virus and says it's outdated.
Infectious diseases expert Professor Jack Lambert is one of those who've signed the paper:
Johnson covid scare:
UK Prime Minister Boris Johnson is self-isolating after meeting a person who has tested positive for Covid-19.
It's come at a bad time, with him due to be relaunching his image this week after two senior aides left days ago.
He's also facing a critical week in Brexit trade talks with the EU.
Boris Johnson posted a video on Twitter saying he'll be following the rules even though he's feeling fine:
Hi folks, I've been instructed by our NHS Test & Trace scheme to self-isolate for two weeks, after being in contact with someone with Covid-19.

I'm in good health and have no symptoms, and will continue to lead on our response to the virus & our plans to #BuildBackBetter pic.twitter.com/yNgIme8lOz

— Boris Johnson (@BorisJohnson) November 16, 2020
Flying home for Christmas:
Hundreds of people are expected to ignore government advice not to fly home for Christmas.
That's despite warnings over the weekend that travel in the weeks ahead will be a 'recipe for disaster'.
According to the Irish Times, 1,300 seats have already been booked with Ryanair and Aer Lingus on just two routes from London Airports in the days leading up to Christmas.
Armagh outbreak:
A school in county Armagh is closed this week due to a Covid-19 outbreak.
48 students have tested positive for the disease over a four day period.
Hundreds of pupils at Craigavon Senior High School will start learning remotely today.
MP Carla Lockhart says the school acted quickly:
Hospital figures:
276 people with Covid-19 are in Irish hospitals today - an increase of 22 since yesterday.
HSE figures meanwhile show there were 30 people in ICU last night with the disease.
Rise in cases:
There are concerns about a rise in the number of Covid 19 cases.
The Chief Medical Officer says the increase in the average daily five day case count is a worrying development.
The estimated national 14-day incidence rate is just over 126, it's lowest point since early October - however Offaly, Leitrim and Waterford have seen continued rises in recent days.
Professor of Immunology, Paul Moynagh, says Covid 19 can spread quickly in the winter: