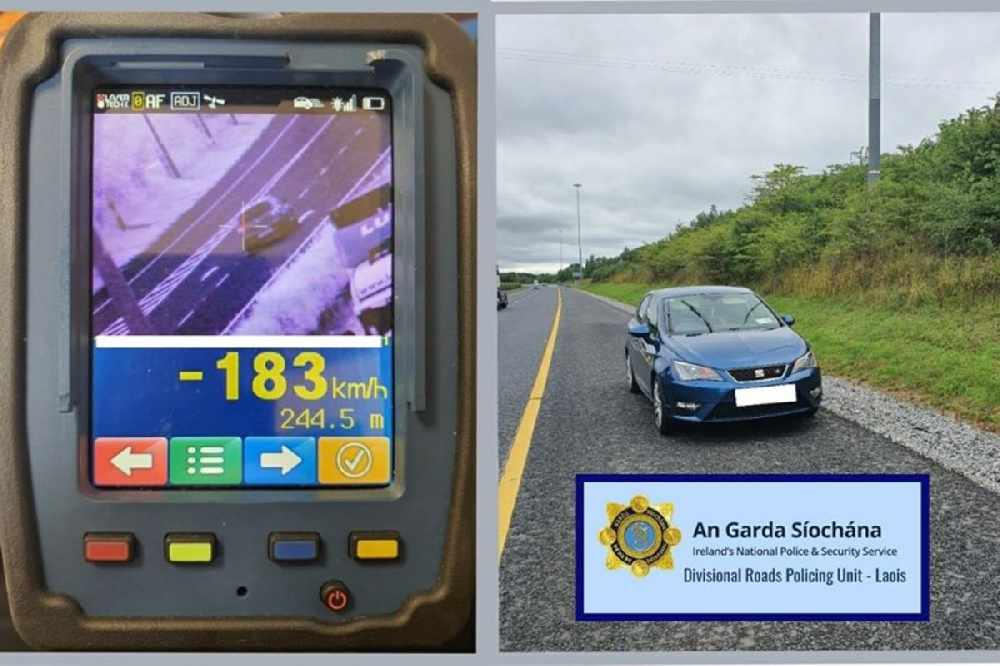 The driver was also arrested.
A driver in Laois has been arrested after being clocked travelling at 183kmph on the M7.
The Laois roads policing unit made the dectection during routine checks yesterday evening.
The driver was a learner who was unaccompanied.
Gardai seized the vehicle under the Clancy amendment and charged its user with dangerous driving.