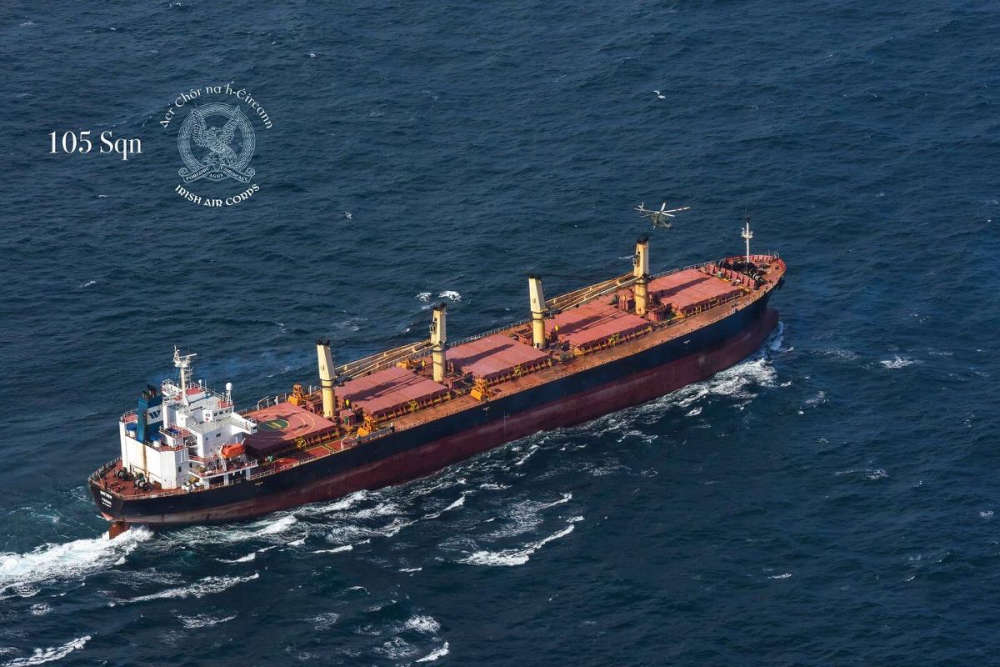 Over 2,000kgs of the drug was discovered off the coast of Cork.
Six men remain in custody following the seizure of €157 million worth of cocaine.
Over 2,000kgs of the drug was discovered on the cargo ship MV Matthew after it was boarded by Army Rangers off the Cork coast earlier this week.
The ship remains under armed guard in Cork Harbour and a forensic examination and search are ongoing.
Crime and Defence Editor at the Irish Daily Star and Mirror, Mick O'Toole, says the drugs were not transferred to the trawler that ran aground off the coast of Wexford:
An Ireland South MEP says the seizure highlights the urgent need to strengthen Ireland's maritime security and surveillance capacity.
Seán Kelly has highlighted a recent International Security Policy submission made by him and four other Irish MEPs which raised concern about the threats posed by non-state actors such as organised crime groups.
The submission warns that Ireland is a 'soft target' and calls for more investment in the country's Defence Forces.
Mr. O'Toole, says seizures like the one made this week are rare: