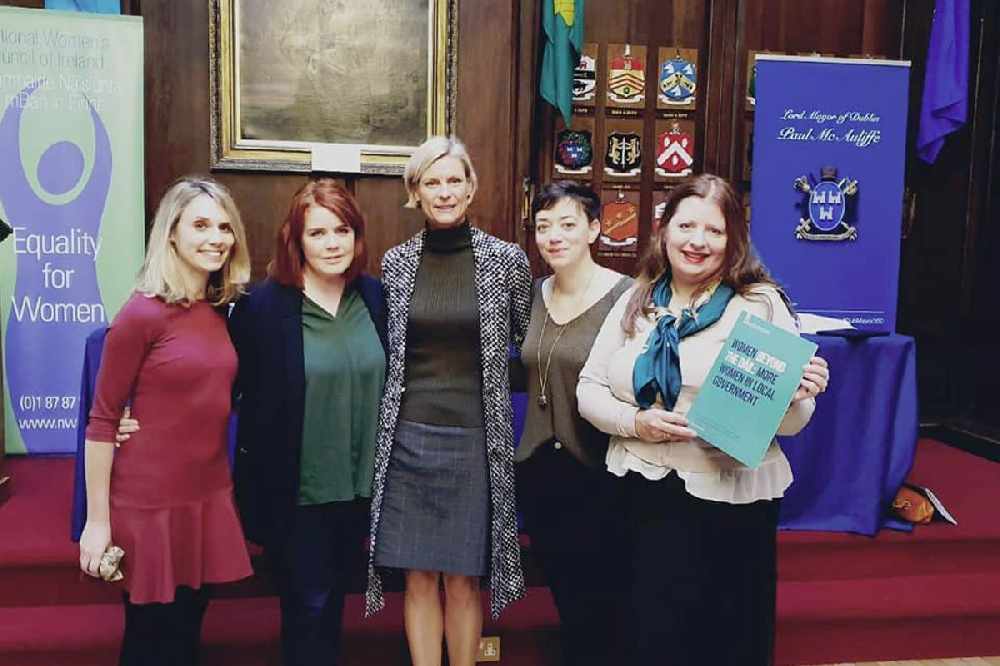 Photo Credit: Hazel Smyth
Less than one in five local councils in the midlands is a woman.
A new report is calling for gender quotas in local elections.
The latest research from the National Women's Council of Ireland shows there's still a number of barriers to women entering local politics.
Today's new "Women Beyond the Dáil" report highlights the need for more gender balance in local politics.
Currently, female councillors make up 24% of the total - and 17%here in the midlands.
The National Women's Council says more needs to be done to remove the barriers that discourage women from entering politics.
They include poor pay for councillors, no maternity leave, and poor support from some political parties.
Newly-elected Offaly senator Pippa Hackett feels more support for the likes of childcare would go a long way:
Chairperson of the National Women's Council, Rathdowney's Ellen O'Malley Dunlop says political parties need to encourage and mentor women - in advance of elections:
A Labour councillor says she's cried herself to sleep after multiple abusive messages online.
Annie Hoey says the comments can be very upsetting:
Fianna Fáil TD Anne Rabbitte has also had threatening phone calls and took them seriously enough to leave her home:
Green Party Deputy Leader Catherine Martin has reported one threat of sexual violence to the gardaí
It's a relatively common occurrence for female politicians, and is cited as a difficulty in getting women into office in a new report from the National Women's Council
TDs say it shouldn't put off potential politicians, but believe more needs to be done to curb the serious abuse of office holders.
Becky Loftus-Dore ran as a Fine Gael Candidate in Westmeath in the local elections last May and she says while there were strong female candidates in her area people didn't vote for them: