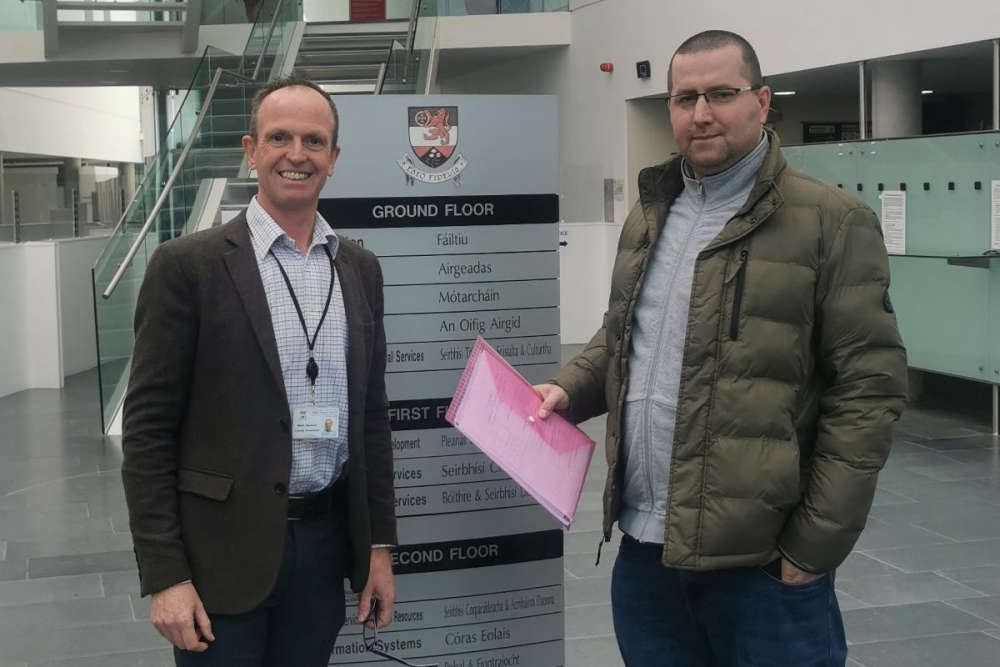 Krzysztof Szczepanski, representing the Clonmullen Hall residents, with Cllr Mark Hackett
Their roads and footpaths are suffering from subsidence.
Residents of an Offaly estate who say they're suffering from rodent infestation and substantial damage to their roads and footpaths are asking the local authority to intervene.
60 people residing in the Clonmullen Hall estate in Edenderry have requested Offaly County Council take charge of the site.
The land on which the houses are built is suffering from subsidence, which they believe is the origin of the problems.
Local Green Party councillor Mark Hackett says the local authority must step up:
"This is a case of the people have spoken and I call on Offaly County Council to act sooner than later and take Clonmullen Hall in charge.
The current situation, with significant road subsidence, is causing anguish and practical problems for residents.
I am bringing a motion to the next Council meeting to amend the current 'taking in charge' policy.
In my view we will make this happen one way or another.'