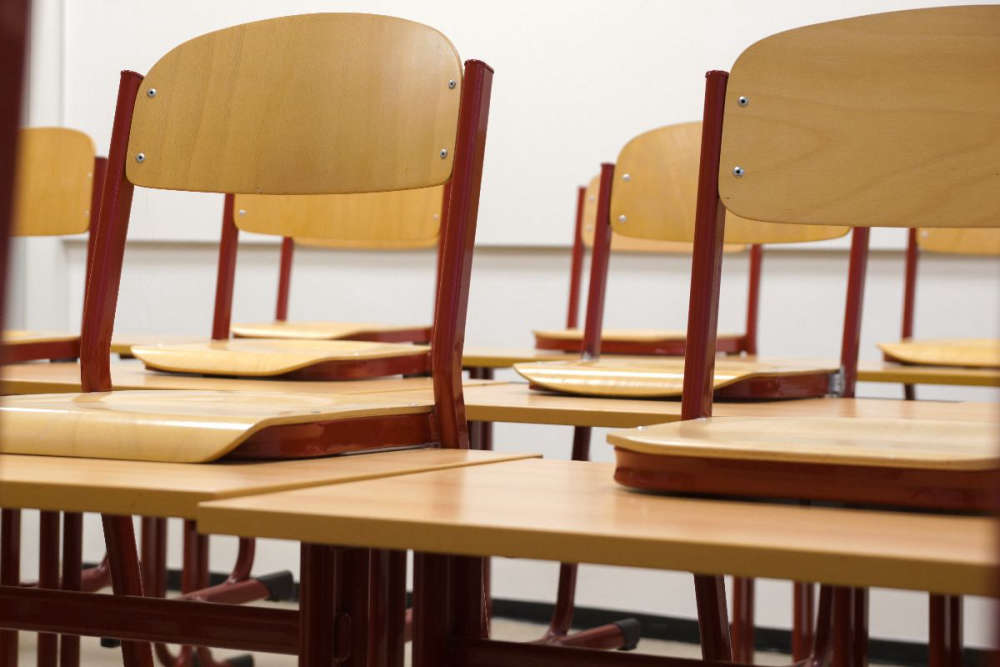 The Education Minister says more choice is needed.
Plans to increase the amount of non-Catholic schools have been announced.
Athlone is among eight towns and cities the Department of Education has identified has having no multi-denominational primary school and has chosen for a pilot progamme.
It will engage with schools in these regions with view a changing their ethos.
Education Minister Norma Foley acknowledges the contribution the Catholic church has made - but says more choice is needed:
The Educational Training Board run 27 multi-denominational Community National Schools.
The ETB's Director of Schools Seamus Conboy says spending class time preparing for religious sacraments can be distracting:
A group representing Catholic school patrons and the Department of Education have agreed to the pilot programme.
Just three schools so far have successfully made the change in patronage.
Principal of St. Etchen's NS in Kinnegad, Matt Melvin has some concerns about the move:
The Department of Education and the Council for Education of the Irish Episcopal Conference (representing the Catholic patrons) have been engaging for some time in relation to progressing the Schools Reconfiguration for Diversity Process.
This has involved reviewing learnings to date and developing agreed arrangements to explore reconfiguration opportunities in a number of towns and areas of cities that have no multi-denominational provision at present as part of a pilot arrangement. These agreed arrangements are reflected in the information pack being published today.
The Schools Reconfiguration for Diversity process, supporting transfers of schools to multi-denominational patrons in response to the wishes of school communities, aims to facilitate more availability of multi-denominational schools across the country.
The Reconfiguration process involves existing schools changing their patron and may also involve a change of ethos (for example, a change from a denominational (religious) ethos to a multi-denominational ethos). When a school transfers from the patronage of one patron to another, the school remains open (with the same roll number and operating from the same school property), with staff and pupils remaining in place.
The Council for Education and relevant Bishops have confirmed their commitment to reconfiguration and their willingness to engage and co-operate fully with the Department of Education in seeking to facilitate a more diverse school patronage in these towns and city areas. The pilot areas are:
- Arklow
- Athlone
- Cork
- Dublin
- Dundalk
- Galway
- Limerick
- Youghal
As part of this pilot process, the Department of Education will make available a number of independent facilitators to work with the school patron and relevant school authorities at a local level:
- to progress the reconfiguration pilot initiative;
- to assist in identifying potential school(s); and
- to engage with stakeholders including school authorities, school staff and the school community
with a view to agreeing on a transfer of patronage and change of ethos, where there is sufficient demand for this.
To assist school patrons and school communities, the Department of Education has published a guidance pack, setting out some general and practical information relating to transfer of patronage.
The learnings from the process in the pilot areas listed above should provide a pathway forward on the process for providing multi-denominational options for parents in other towns and areas of the country going forward.
School communities that may be interested in exploring a transfer of patronage should engage with their school patron in the first instance.