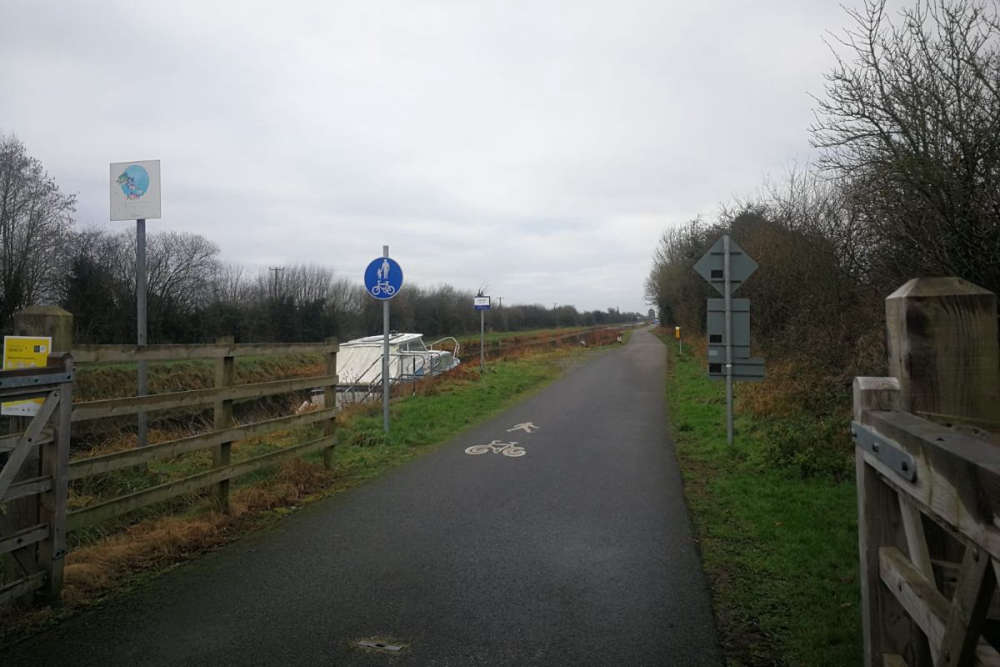 Justice Minister Helen McEntee also says she knows people are angry.
The Justice Minister has described Ashling Murphy's death as "every woman's worst nightmare".

It comes as women's groups remind people that random attacks are very rare.

Minister McEntee says people are angry:


The 23 year old teacher was killed in a random attack during a run along the Grand Canal in Tullamore, Co Offaly.

Criminologist John O'Keefe says what happened to Ashling is extremely rare:




In a statement, Women's Aid are reminding people that women are not afraid of the dark or being alone but they say meeting a male attacker in those circumstances is the problem.

Minister McEntee says women shouldn't be the only group taking steps to create a safer society and that men must take action also.
23 year-old Ashling Murphy was attacked near Boland's Lock in Cappincur at about 4 o'clock yesterday afternoon.
Two people who were walking in the area attempted to disturb an attack.
A man in his 40s remains in garda custody this morning.
Cathaoirleach of Offaly County Council, Declan Harvey - who lives in town - says the incident has raised concerns over the safety of those walking, jogging and cycling along the popular Grand Canal Way:
There are calls for greater Garda patrols, the installation of panic alarms, and apps for womens' safety, following the attack.
Minister of State with responsibility for Special Education, Josepha Madigan, says this has to be a watershed moment:
My thoughts tonight are with the family of the young woman killed in a truly shocking crime, with her friends and with her community.
Please anyone with information, come forward to An Garda Síochána. The Gardai will investigate this awful crime and ensure justice is done.

— Helen McEntee TD (@HMcEntee) January 12, 2022
There is shock on the streets of Tullamore as residents get to grip with the news:
Ashling's death has highlighted the dangers faced by women on an ongoing basis.
Aileen Hickie has had random and disturbing incidents while out running and now takes a lot of precautions when jogging:
There must be zero tolerance for any violence against women. Thinking of Ashling Murphy's family, friends, colleagues & the entire Tullamore community. Truly devastating & senseless. Every effort is being made to make sure justice is served.

— Leo Varadkar (@LeoVaradkar) January 13, 2022