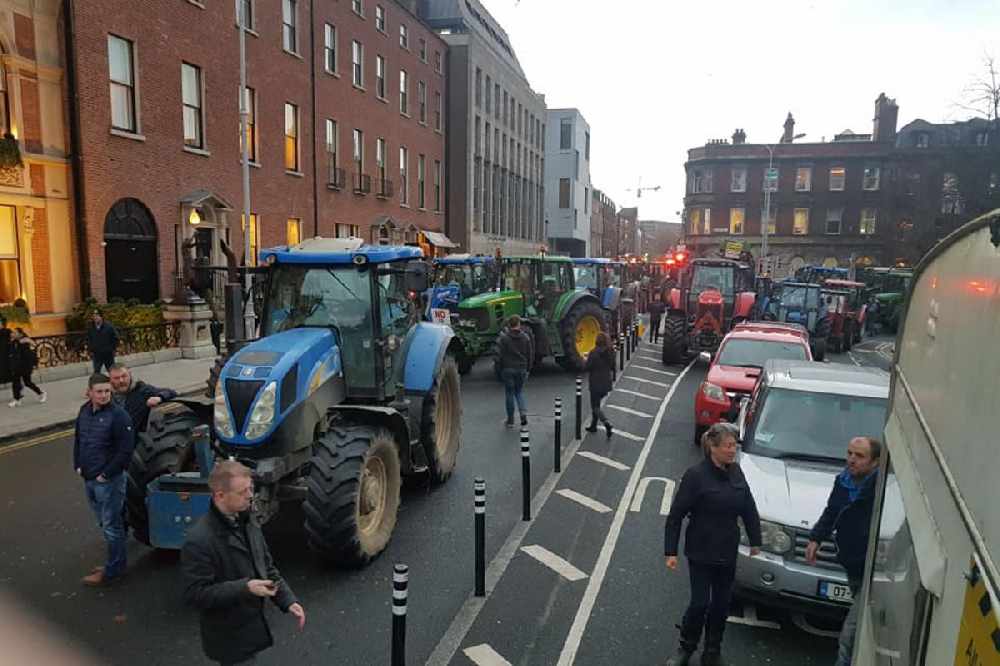 Farmers in 100 tractors caused disruption to commuters in a bid to highlight their struggles.
Farmers have left Dublin City Centre after causing traffic chaos for the last 24 hours.
However they're warning that they will return if their demands are not met.
They want injunctions against two farmers by C&D Foods that remain from the meat blockades to be dropped.
Farmer John Dallon says the Agriculture Minister needs to do more to resolve the crisis.
Mullingar Security and defence analyst Declan Power says gardai have the ability to arrest protesters and end these types of demonstrations.
The Garda Commissioner has defended the force's handling of the protests in Dublin city centre.
Drew Harris says the operation was well-run by his members: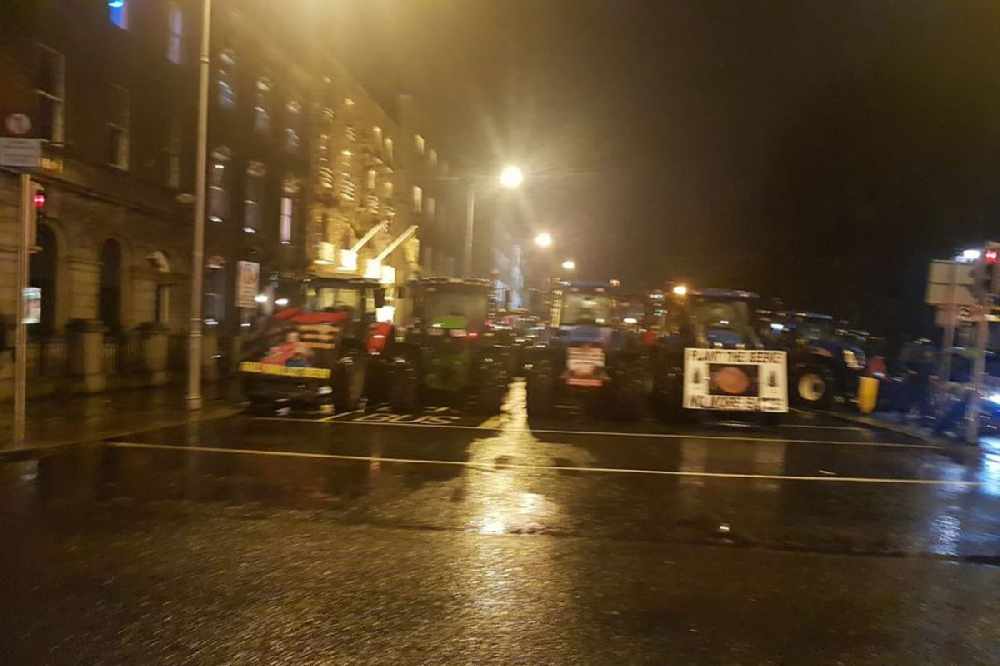 The Minister for Agriculture has met with farmers at the picket line in Dublin earlier today.
Part of the city had been blocked off since yesterday after dozens of tractors were parked around St Stephens Green.
Farmers are furious with Minister Michael Creed after he stated in the Dáil yesterday that death threats were made against management at C&D Foods in Longford during the beef crisis protests earlier this year.
Farmers say no such threats were made against the factory, which has yet to lift injunctions against two farmers that resulted from the beef crisis blockades.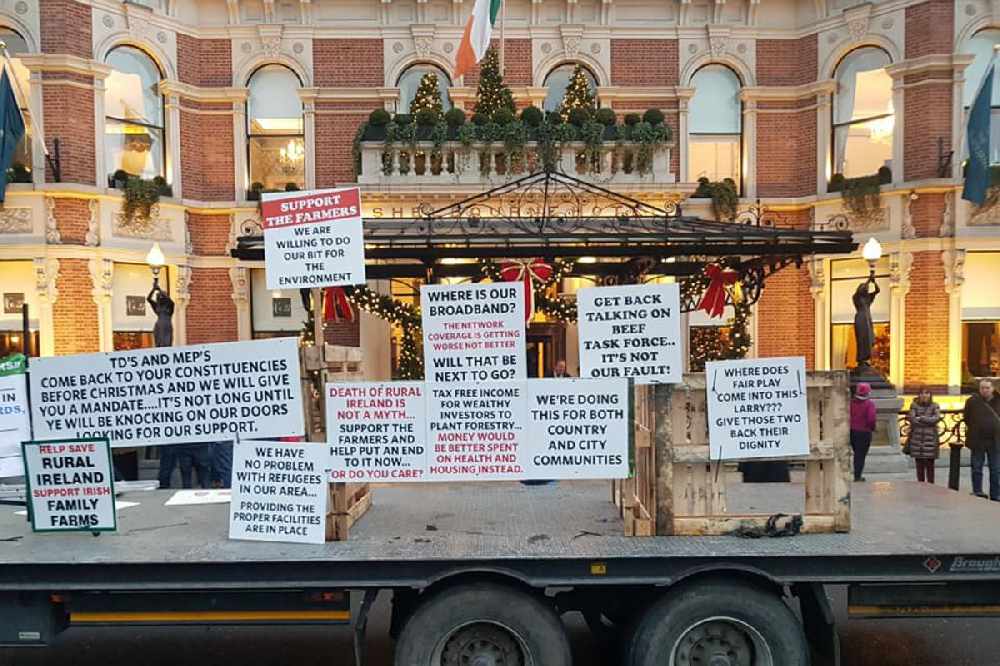 Minister Creed told farmers he was trying to get the beef taskforce up and running:
Edmund Graham, from the Irish Cattle and Sheep Farmers Association, which isn't involved in the protest, says a demonstration was "inevitable" given the hardships facing farmers: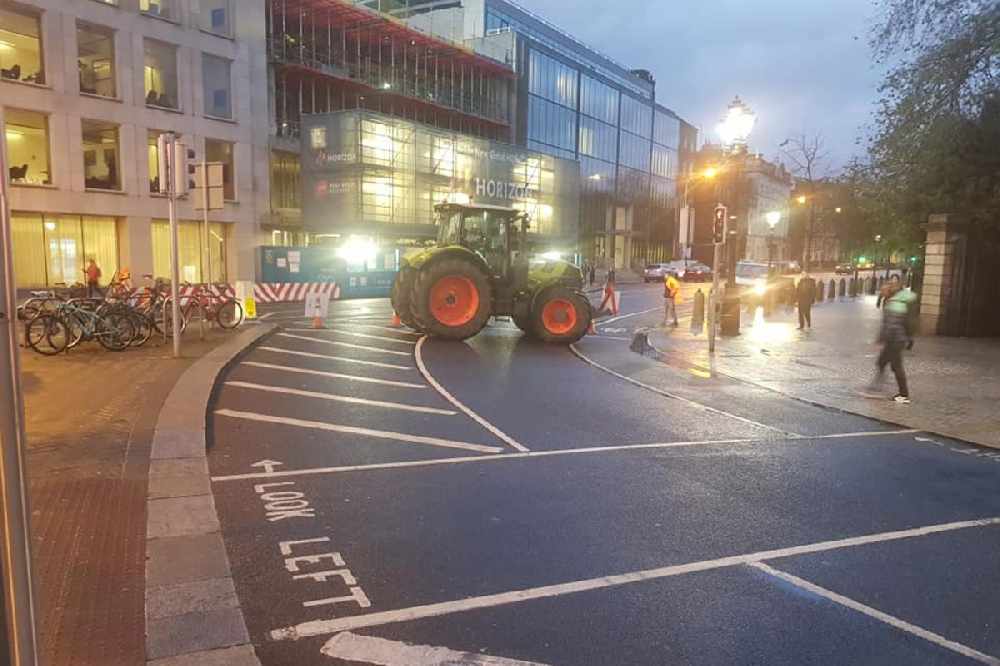 Speaking in the Dáil, Independent Offaly TD Carol Nolan says she will back those protesting:
A Westmeath farmer protesting in Dublin says he's lost all confidence in the Agriculture Minister.
Tractors continue to block streets in the city centre this morning, with farmers refusing to move until Minister Michael Creed gives a proper response to their pleas.
They say the agriculture industry continues to suffer, with issues including the lack of progress from the newly-established Beef Taskforce, the treatment of farmers from factories, and the enforcement of the carbon tax.
James Geoghegan, an agri-contractor from Tyrrellspass, says he's there to protest the carbon tax, which has an unfair impact on food producers: