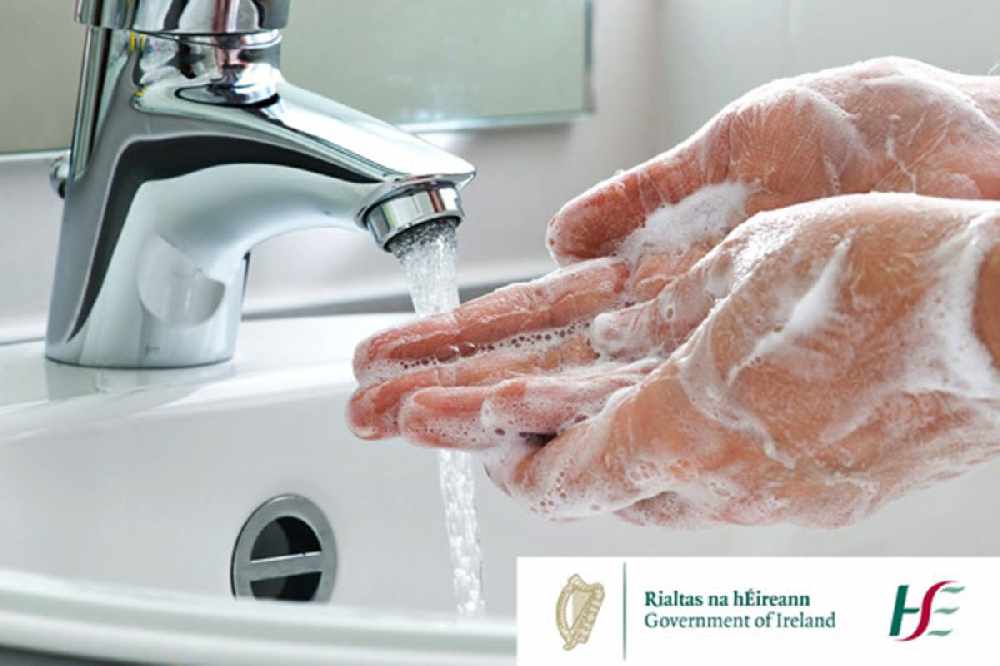 National news updates on Thursday 3rd December.
Latest Figures:
The Health Protection Surveillance Centre has today been notified of 6 additional deaths related to COVID-19.
There has now been a total of 2,080 COVID-19 related deaths in Ireland.
As of midnight Wednesday 2nd December, the HPSC has been notified of 183 confirmed cases of COVID-19. There is now a total of 73,228* confirmed cases of COVID-19 in Ireland.
Of the cases notified today;
82 are men / 101 are women

60% are under 45 years of age

The median age is 36 years old

56 in Dublin, 26 in Donegal, 13 in Limerick, 11 in Kilkenny, 11 in Monaghan and the remaining 66 cases are spread across 15 other counties.
As of 2pm today, 239 COVID-19 patients are hospitalised, of which 32 are in ICU. 10 additional hospitalisations in the past 24 hours.
There are no new cases in Laois or Offaly and less than five new cases have been confirmed in Westmeath, which has the third lowest incidence rate on 23. Offaly is on 37 and Laois has a rate of 50.
*Validation of data at the HPSC has resulted in the denotification of 21 confirmed cases. The figure of 73,228 confirmed cases reflects this.
Today's cases, 14-day incidence rate per 100,000 population and new cases in last 14 days (as of midnight 02 December 2020) (incidence rate based on Census 2016 county population)
Vaccine next month:
The head of the HSE says it's realistic to think a Covid-19 vaccine will be available in Ireland in January.
A decision on who will receive the vaccine first is still being made, however it's believed nursing home residents, the elderly and frontline healthcare workers will be prioritised.
A strategy on how best to roll out the vaccine will be presented to Government by the vaccine task force by December 11th.
HSE CEO Paul Reid says vaccines are currently being assessed by the European Medicines Agency:
Worried about the vaccine:
The World Health Organisation says Irish people shouldn't think they're moving slower than Britain on a Covid-19 vaccine.
The Pfizer and BionTech jab is due to be rolled out in the UK early next week, after the country became the first in the world to approve it.
The National Public Health Emergency Team is meeting today to discuss Ireland's rollout of a vaccine.
Taoiseach Michael Martin told the Fianna Fail parliamentary party last night that priority will be given to healthcare workers, the elderly and nursing homes.
Dr. David Nabarro, special envoy on Covid 19 for the W.H.O, says Irish people shouldn't feel like they're lagging behind:
Tony O'Brien, the former director-general of the HSE, says the delay in the vaccine getting EU approval is not a concern:
US:
Three former US presidents have reportedly said they'll take a coronavirus vaccine on camera to encourage people to trust it.
Barack Obama, George W Bush and Bill Clinton have made the pledge after 42% of Americans said in a survey they wouldn't accept a vaccine.
The number of people in US hospitals with Covid-19 is now more than 100,000 for the first time, with over 2,670 dying from it there yesterday.
UK vaccine:
Hospitals across the UK are on stand-by to receive the first batch of Covid-19 vaccines.
800,000 doses of the Pfizer and BionTech jab are expected to arrive in Britain in the coming days.
Northern Ireland will get around 25 thousand doses in the first stage - with nursing home residents and staff the first to get it.
England's deputy chief medical officer, Jonathan Van Tam, says hearing the regulators approve the drug was overwhelming:
No complacency:
The chief medical officer insists there's no room for complacency, despite Ireland having the lowest 14-day incidence rate of Covid-19 in the EU.
The country reached that level after 270 new cases were reported yesterday, along with five deaths.
Dr. Tony Holohan says it's important to keep up the progress we've achieved in recent weeks.
The National Public Health Emergency Team will meet this morning to discuss the spread of the virus, and plans to vaccinate the population in the new year.
Tony O'Brien, the former director-general of the HSE, says the drop in incidence rate is significant: