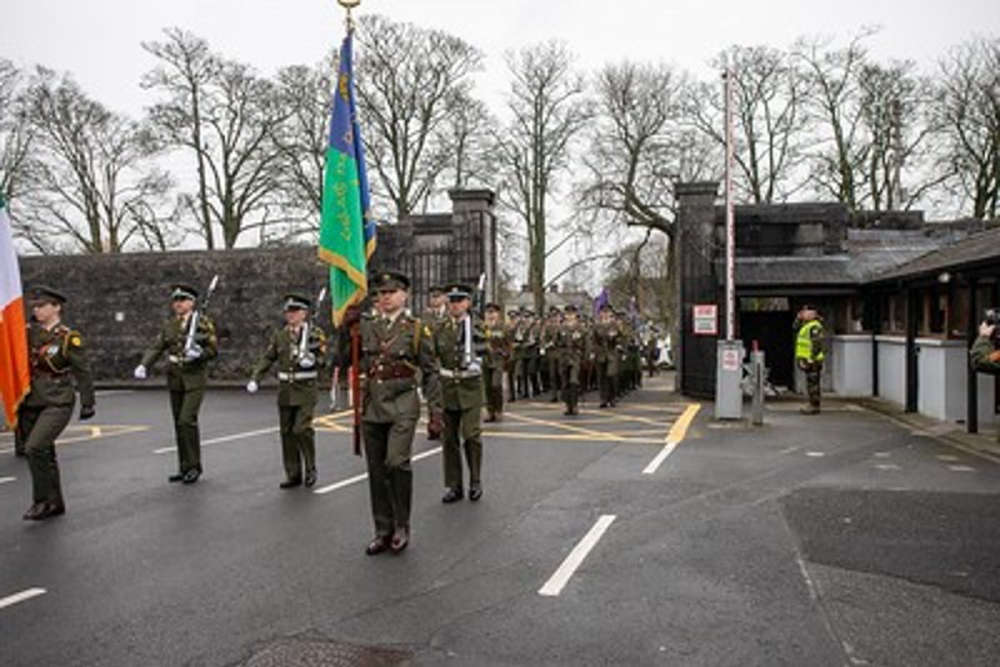 A private parade will take place to mark the event.
An army battalion based in the midlands is celebrating 100 years of service today.
The Sixth Infantry Battalion, currently based in Custume Barracks in Athlone, was established on this day in 1923, and was one of the first attempts to organise the new national army.
The event will be marked with a private parade in the barracks, with all past and present members of the battalion invited to attend.
In 1927 the designation of the 9th Infantry Battalion, stationed at Collins Barracks in Dublin, was changed to 6th Battalion and the
unit was reborn.
The history of the unit continues in this fluid manner up until 1946 when following demobilization after WWII, the remaining personnel of the 6th Battalion, the 8th Battalion, the 17th and the 20th Battalions were amalgamated into the 6 th Infantry Battalion.
This unit was based in Custume Barracks, Athlone which has been its home ever since.
Lieutenant Colonel Oliver Clear current Officer Commanding 6th Infantry Battalion says:
"While the early history of the unit is less of a single units history and more a reflection of a history of the entire organisation it still very much reflects who we are today as a unit and our origins as a unit of Óglaigh na hÉireann".