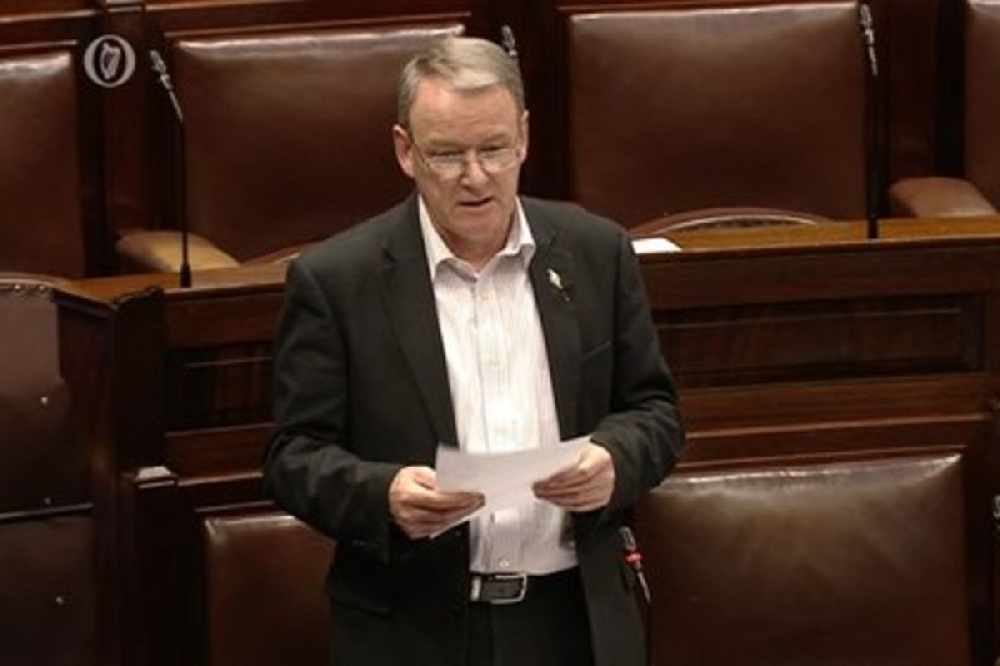 Brian Stanley says government is ignoring people who are computer illiterate.
A midlands TD says it's "absolutely daft" that people have to ring an office in Dublin to access social welfare.
Sinn Féin's Brian Stanley has been raising the withdrawal of in-person social welfare services from rural towns in the Dáil.
In response, Social Protection Minister Heather Humphreys stated two face-to-face services remain in operation in Laois - something Deputy Stanley contests.
The Laois-Offaly rep says it's urging the Minister to investigate the situation on the ground and consider re-establishing a localised network of social welfare services:
The matter was also a topic of discussion at this week's Laois County Council meeting.
Fianna Fáil's Catherine Fitzgerald proposed a motion calling on the Department of Social Protection to provide a more efficient system for the community welfare officer service for County Laois.
"A lot of people are finding it very difficult to get the service, and some people are in really difficult circumstances and urgently need help. If they need a washing machine or something, they need it immediately, and five weeks is too long to wait on the service. Times are going to get worse, they're going to get harder, and we need a good community welfare officer," said Cllr. Fitzgerald.
Supporting the motion, her party colleague Paschal McEvoy said it was virtually impossible to get a community welfare officer on the phone.
"It's all going to a call centre now. It's not the fault of the local service, it's just a national body now. It's just not working, and I think they should revert back to the old service. If someone has a cooker or washing machine that breaks down, and they have two or three children, they can't wait five or six weeks," said Cllr. McEvoy.
Caroline Dwane Stanley of Sinn Féin said you used to be able to ring up and make an appointment and get in within a week, but now it's an email system.
"The email goes to Dublin and then comes back down to Portlaoise. It's next to impossible to get an appointment. It should have been left the way it was, it was working the way it was, and it needs to go back to that," said Cllr. Dwane Stanley.
Sinn Féin's Aidan Mullins said he remembered a time when the community welfare officer had an office in Portarlington, and people would just walk in and queue up.
"There'd be a queue of people where you'd have a sit-down meeting with that person. Now the service has been reduced to two days by appointment, and even that has been pulled back. There's a long delay in processing," said Cllr. Mullins.
Padraig Fleming of Fianna Fáil said the whole system has got a lot more complicated.
"It should go back to the personal touch, the local office is the people who know the issues on the ground and can deal with them a lot quicker," said Cllr. Fleming.
Fine Gael's Willie Aird said it used to be that, if it were an urgent case, it could be dealt with that very afternoon, but now it's all taken away.
Fianna Fáil's Paddy Bracken said it was indicative of what is happening all over.
"We're losing all that service, we're getting to a stage where people are ringing up and are on the line for half an hour, it's just ridiculous," said Cllr Bracken.
And independent rep Ollie Clooney said it used to be a great service, with people able to get money on the same day they contacted the officer.
"He was tough but fair, and if you were entitled to it, you got a few bob in an emergency. Talking to phones and emails, it's all gone too far. You need the person on the ground. Why change it if it's working well?" said Cllr. Clooney.